Apps have become an integral part of human life. Whether you're a student, a business owner, or a stay-at-home parent, you're probably using a variety of apps once you wake up each day. The average smartphone user is currently spending over four hours dealing with apps per day, which makes sense since the right app can turn your phone into a workstation, TV, cookbook, drawing board, and more.
But here's the thing – there is 1.6 billion uses in the Apple App Store according to Statista. And developers launch new products every day. Finding the right app in the midst of such endless variety can be overwhelming.
The good news is that we've compiled a cross-category list of must-have apps for your iPhone. Let's take a look.
plex
The rise of over-the-top (OTT) apps has made it easy to watch movies, TV shows, and other content on any device, from anywhere. But what if you want your own library of music, movies, and more? Now you can with Plex.
Features, pros and cons
Plex offers a media management platform that allows you to stream content from your computer to your Android or iOS device.
All you have to do is install and configure Plex Media Server on your computer and download Plex's Playback app on your phone. After that, you can access the media library on your computer from anywhere.
Additionally, the Plex app includes a ton of free on-demand and pre-programmed content. It is easy to use and offers a feature-rich free version. But Plex might not be the best choice for home theater PC owners.
Plex is suitable for people who want to build their own digital media server and stream it anywhere.
Eva from Glow
Most women face the problem of miscalculating their menstrual cycle. For many, understanding their own ovulation is key to a thriving sex life. Also, you definitely don't want to get your period unexpectedly while you're hiking in the woods or running a marathon. This is where Eve by Glow comes in.
Features, pros and cons
Glow is known for its broad spectrum of apps that empower women to take control of their reproductive health at every stage, from menstruation to parenthood. Eve is Glow's menstrual tracking app that lets you keep a close eye on your cycle.
What sets Eve apart is its intuitive user interface with an easily adjustable cycle spiral. You can check the status of a specific day or drag your finger across the spiral to shift the cycle. It comes in handy for women who have irregular periods.
You can also use Eve to log a variety of activities, from physical activity to sexual intercourse and birth control. You can even log your emotional and mental state. That, in turn, makes it easier to track PMS symptoms. The app also gives you a wealth of sexual health resources. You'll also become part of a thriving user community.
The only minor catch with Eve is that it doesn't provide a comprehensive overview of fertility and ovulation. There were also concerns about Glow's data security and privacy policies.
The app is ideal for younger women who have an active sex life but don't want to get pregnant.
face tune
The advancement of phone cameras has made it possible for almost everyone to take good quality photos and videos. But let's be honest — we've all taken a selfie or two that made us wish we'd put on makeup or had a better hair day. The good news is that Facetune can come to your rescue in such situations.
Features, pros and cons
Facetune is not your average photo editing app. Instead, you can create specific creatives Adjustments to your selfies and portraits. Whether you're experimenting with a new hair color or want to add some freckles to your face, Facetune can do it all.
The app is easy to use and now comes with a catalog of presets for one-touch edits. You can even use the recently launched YOUniverse feature to create artistic portraits based on generative AI.
Powered by Stable Diffusion, YOUniverse uses a text-to-image algorithm that lets you upload your selfies, type in a prompt like "Me as Jon Snow from Game of Thrones" and watch the app work its magic.
While the app's interface is fairly simple and intuitive, new users may find it a bit difficult to get to grips with all of its features.
Facetune is the photo editor of choice for anyone who wants to use selfies and self-portraits as a medium of creative expression.
Google translator
Are you traveling to a foreign country and worried that you might have communication difficulties there? Or do you have one virtual meeting with an international client who is not particularly fluent in English? In both cases, Google Translate is helpful.
Features, pros and cons
Google Translate is a powerful app that can translate written text or spoken words on the fly. It gives you the ability to translate more than 100 languages ​​as long as you have a stable internet connection. Even if you are offline, you can translate more than 50 languages.
What makes Google Translate valuable is its convenience and simplicity. If you have trouble pronouncing words in a foreign language, you can let the app speak. You can even type text from a photo or a handwritten note.
The only minor downside is that you may lose context and certain nuances of a language after translation. Also, the translations may contain some grammatical errors.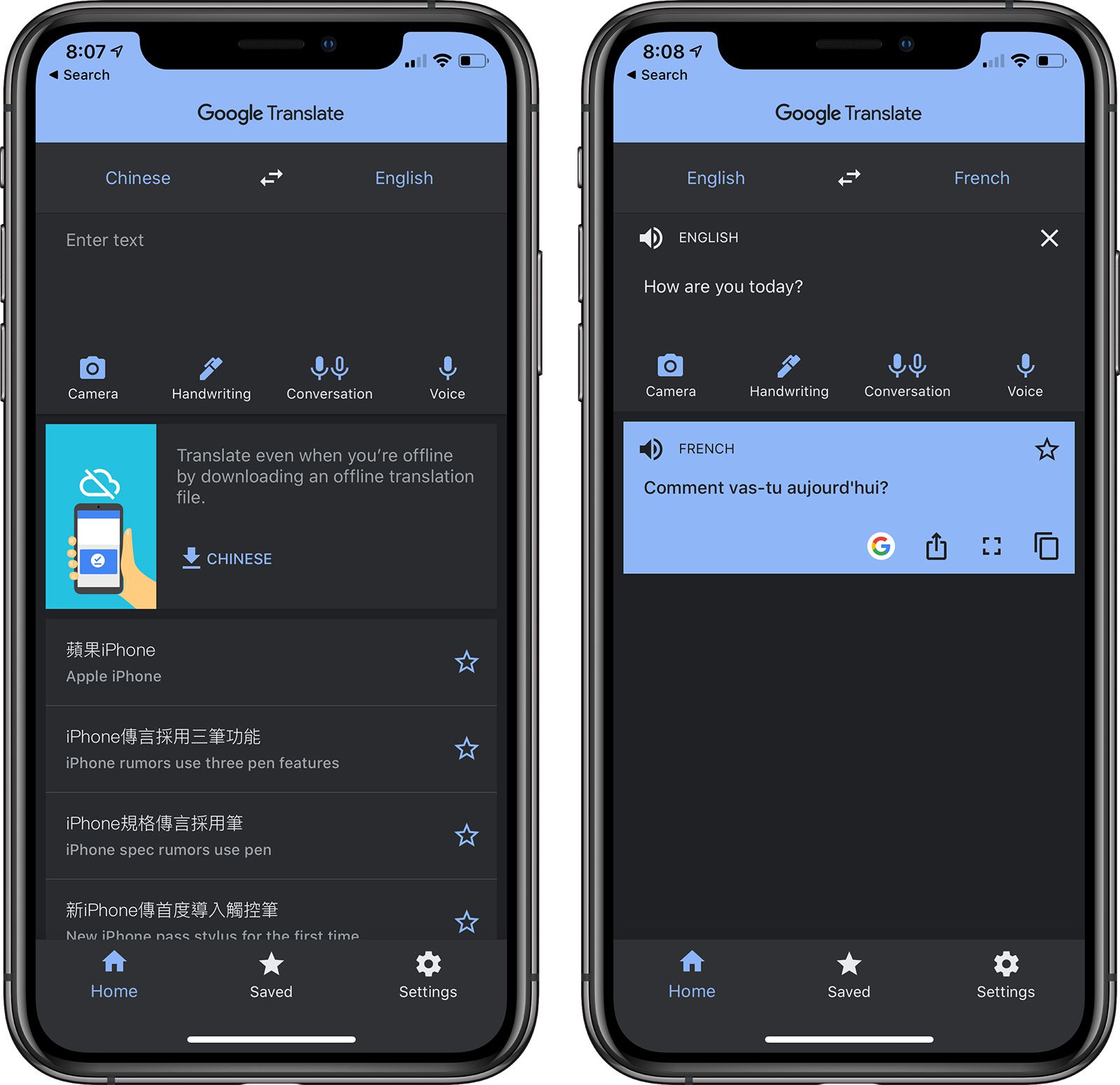 If you want to communicate effortlessly in a foreign country or improve your language skills, Google Translate is an excellent choice.
dashlane
How many times have you had to reset your internet banking password because you forgot the previous one? If you're like most people, it's happened more times than you care to admit. With Dashlane, you can avoid this unnecessary hassle while logging into any online account.
Features, pros and cons
Dashlane is a robust password manager and digital wallet app that works on a variety of operating systems, from Android and iOS to Windows.
It uses complex password generation algorithms to create strong and unique passwords. Plus, you can save your passwords on Dashlane, meaning you don't have to worry about forgetting and resetting them.
The app uses patented zero-knowledge encryption technology to protect your personal information from online threats. While it's free to sign up, many of Dashlane's advanced features require you to upgrade to a paid plan. Also, it's not the best solution for sites that require multiple logins.
If you regularly shop online and make digital payments, Dashlane keeps transactions safe and hassle-free.
Have we missed apps you can't live without? Share your favorite apps on Twitter @AppleMagazine.