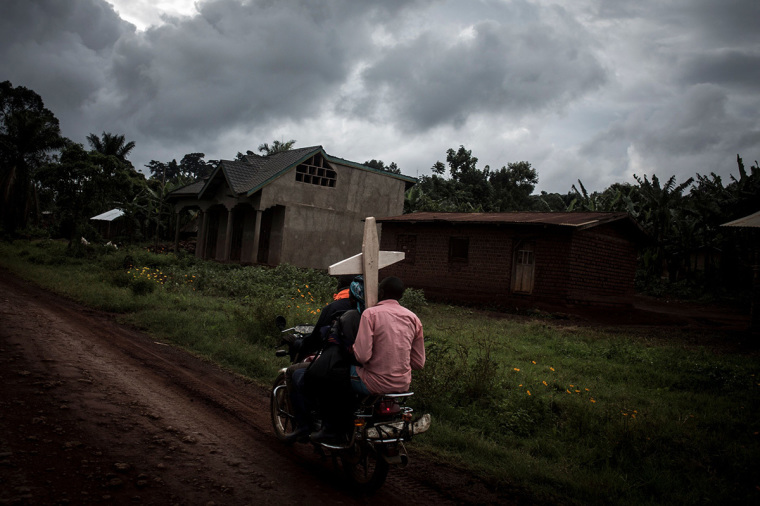 A Persecution Watch added four more African countries to its list of the world's most dangerous and difficult places to follow Christ in its 2023 Prayer Guide for Churches.
The Voice of Martyrs, which has been tracking the persecution of Christians worldwide since 1997, announced the release of its 2023 annual global prayer guide, saying it had added Benin, the Democratic Republic of the Congo, Mozambique and Niger, labeling them "hostile." nations.
VOM explained that the term "hostile" includes nations or large areas of countries where national governments seek to provide protection to Christian populations, but Christians are routinely persecuted by family members, community members and/or extremist groups because of their testimony. The Global Prayer Guide is free to anyone who requests a copy here and was created to inform and equip Christians worldwide how best to pray for their persecuted brothers and sisters.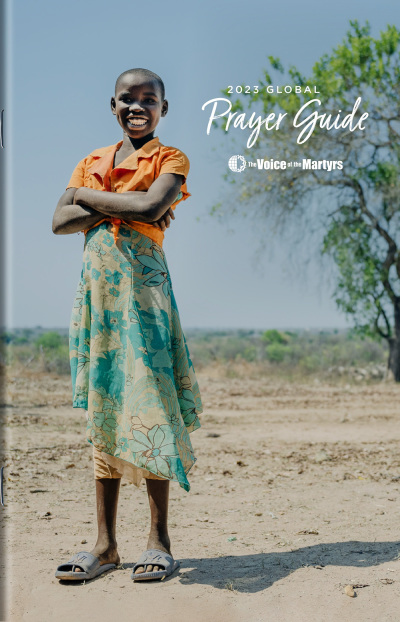 Benin, which borders western Nigeria, is considered the birthplace of voodoo, and many in the north see Christianity as a threat to their traditional beliefs.
Jihadist violence in Benin increased in the second half of 2022, according to another watchdog, International Christian Concern, who says extremist groups linked to al-Qaeda and the Islamic State have been at war in the country for several years guide the Sahel. "However, violence is slowly creeping south and west into neighboring states, including Burkina Faso and Benin."
Christians make up about 30% of this small West African nation's population of 13.3 million, and evangelicals about 8%.
In Congo, the church is "under immense pressure" in the eastern parts, VOM explains, as Islamist groups there severely persecute Christians, raiding villages, destroying churches and brutally killing hundreds of believers.
Last October, a group of nongovernmental organizations urged the US Department of Homeland Security to allow Congolese citizens to stay in the United States on work permits, citing the possibility of severe persecution by Islamist extremist groups in their home country.
ICC also warned at the time that Christians in eastern DRC were being persecuted by extremist groups such as the Allied Democratic Forces, an Islamist extremist group mainly active in eastern North Kivu province near the border with Uganda.
"Although the Congolese government is cracking down on these terrorist groups, insufficient attention is paid to the Christian communities targeted for their differing religious beliefs," the ICC said at the time.
"ICC has witnessed the violence in the DRC firsthand, in one instance encountering the still-smoking wreckage of a car attacked by terrorists in June this year. Just days later, at least 10 Christians were killed when an Islamist extremist group ambushed three vehicles near the village of Makisabo, Beni. The Allied Democratic Forces, an Islamist extremist group, allegedly blocked the road, shot all the passengers and set the vehicles on fire."
VOM added that in Mozambique, an Islamic uprising that began in 2019 continues to cause chaos and instability in the northern province of Cabo Del Gado.
Islamic extremists have taken advantage of a crisis in the coastal province of Cabo Delgado. In 2017, a civil war began over the area rich in gas, rubies, graphite, gold and other natural resources. The protesters were demonstrating against what they say profits go to an elite in the ruling Frelimo party, with few jobs for local residents.
In Niger, radical Islamists from surrounding countries, including Mali, Burkina Faso and Nigeria, are increasingly attacking Christians in the country, VOM said.
"The continued spread of radical Islam on the African continent increases the daily danger to our Christian brothers and sisters there," said VOM spokesman Todd Nettleton. "The first thing persecuted Christians ask Christians in free nations to do is pray."
In March 2021, over 130 people and nearly two dozen children were killed in a series of suspected Islamist raids in Niger.
In 2020, the US State Department established a special envoy position to oversee rising extremism in Africa's Sahel region as al-Qaeda and Islamic State-affiliated militants expanded their bases.
In addition to the Global Prayer Guide, VOM also offers resources on its app for iOS and Android and on the icommittopray.com website.
For free

Religious Freedom Updates

Join thousands of others to get the FREE MAIL free newsletter sent twice a week by The Christian Post.