Art is a vast field without borders, a form of expression that can inspire, move and even heal people.
Its association with intimate emotions has led to the integration of artistic creation into recovery treatment for all types of ailments – both physical and psychological. A calming component of many therapies, it helps people express intense emotions that are often difficult to process. Creativity as a means of self-expression provides relief and often dispels the fear of articulating problems verbally.
For example, as two of the most battled mental illnesses, anxiety and depression plague the minds of millions of people around the world. Both diseases often leave the person lonely, sad and full of unwanted emotions – and in this dilemma art can help to calm the soul.
I had the opportunity to try Turkish Marble Art at the Moodist Psychiatry Hospital in Istanbul's Üskudar district and received first-hand information on how artistic activities contribute to the healing process of patients.
Often patients first think they are doing it wrong or that they don't have the talent to create something beautiful, but once they start, they create pieces that leave them speechless. Marbling, in particular, is a complex but easy-to-start art technique and a perfect option for those who want to seek relief in the process of making a product as it increases self-esteem and a sense of accomplishment.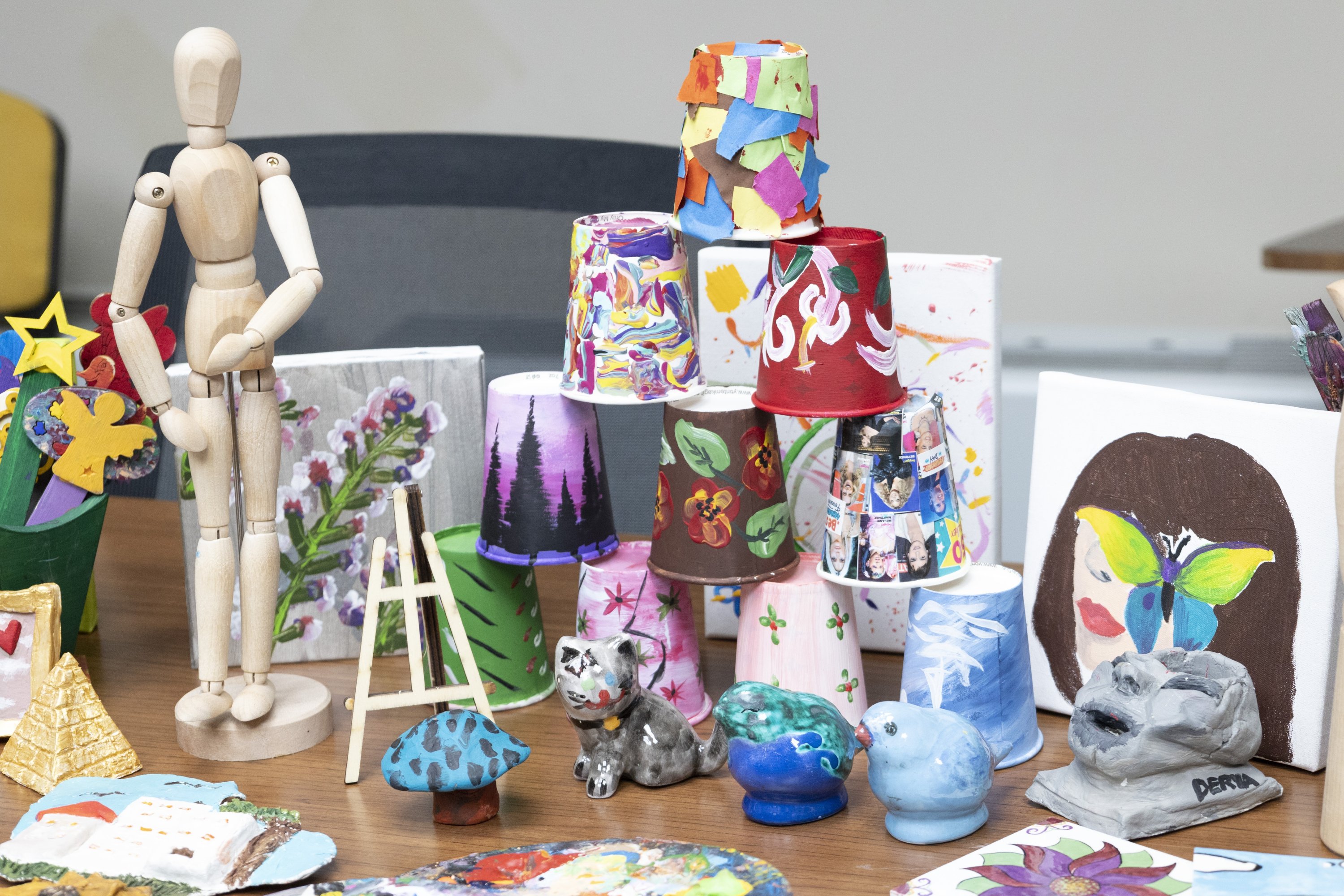 Creating art also helps keep the mind, body, and spirit occupied, especially for those suffering from mental turmoil that constantly bombards the mind. In addition, empowering the individual through inclusion in a social environment also contributes to patient well-being by building trust throughout the process, said psychologist Irem Bengü Yılmazcan.
In addition to artwork, some unconventional activities such as juggling and virtual reality (VR) are used during therapy to help with concentration and focus. A particularly intriguing choice of performing arts, juggling was not widely practiced in the field. When trainer Erol Yılmaz gave a short training session explaining the benefits, he explained that juggling improves core strength and its rhythmic nature helps the mind focus on an activity while improving hand-eye coordination.
"People find it intimidating and think they're not going to make it. When they get used to practicing, ball juggling becomes an inseparable part of their life because it helps them relax," said Yılmaz.
The VR experience, on the other hand, helps patients face their fears and fight their addiction through simulated reality, explained psychologist Ayşe Sümeyra Aydoğdu.