Born in Warwickshire, England, Dorian Yates is one of the best bodybuilders today. Yates began bodybuilding at the age of 21 and won the title of Mr. Birmingham Novice. Yates later won the Olympic title six times, the second-highest record after Arnold Schwarzenegger, who won the title seven times. In an interview, Yates also spoke about his idyllic upbringing and winning the British Championship at Wembley.
ADVERTISEMENT
The article continues below this ad
Dorian Yates competed in bodybuilding in the 1980s and 1990s, the golden era of bodybuilding. In an interview with bodybuilding.com, Yates made startling revelations about his time competing. He talked about how bodybuilding in his day was seen primarily as an "American" sport and there were fewer bodybuilding facilities in England. In another Facebook post, he also shared why the era he competed in was different than bodybuilding today.
ADVERTISEMENT
The article continues below this ad
Dorian Yates Recalls His Bodybuilding Journey
"There was no internet back then, so I learned everything from books," Yates recounted in a viral Facebook post. Also, Dorian Yates said he probably read every bodybuilding book and magazine published between 1983 and 1997. He also revealed that he has also read books on nutrition and sports psychology.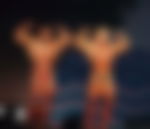 Yates also talked about there being a store in Birmingham that had bodybuilding magazines. He also revealed how he left home at the age of 16. The legend further added that at that time he had neither work nor a place to stay. Because of this, Yates revealed that he couldn't go to the gym in the early stages of his career.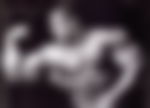 The bodybuilder champion also revealed that bodybuilders didn't get recognition unless they were featured in Weider magazine. He also mentioned that he did a photo shoot for Joe Weider's magazine.
ADVERTISEMENT
The article continues below this ad
The star bodybuilder also revealed that there were times when he could have left bodybuilding, but he didn't. He also talked about how his biceps tore, but he didn't give up.
Latest news update about legendary bodybuilder
Dorian currently directs the operations of DY Nutrition, a company he founded that offers nutritional supplements. He also has an academy and offers online coaching to improve fitness.
ADVERTISEMENT
The article continues below this ad
Watch now: Bodybuilding legend Arnold Schwarzenegger's golden tips for losing weight
Dorian's disclosure of his journey proves that success is no picnic. As fans, we expect Yates to hit more milestones.