A more authentic social media platform – BeReal – has become a popular app among college students because it lets you see the raw and maybe not-so-glamorous versions of your friends' lives.
Unlike Instagram or other platforms, BeReal is not about aesthetics or perfection, but about your authentic self and the here and now. It doesn't matter if you just sit at your computer and study or relax with your dog while watching TV. A refreshing twist on social media that may not be pretty, but it's fun and interesting.
How it works
Every day, at an unexpected time, you'll receive a notification from the app warning you that you have two minutes to take a photo and share it. During these two minutes you will have the opportunity to repeat your photo as many times as you like, but you will be timed. The app takes a photo from your front-facing camera and your rear-facing camera at the same time. So once you've snapped a picture, be ready.
If you missed the first notification, don't worry! You can still post, but your followers will see that you posted too late. Try not to take advantage of the late posting opportunity by waiting until you do something interesting, such as For example, wait until you're at a Harry Styles concert to post your BeReal…because that's not very real of you.
Most of the time I sit in the car or at the computer. It's fun to see when it starts. For me it always seems to start right away after I've done something interesting.
One thing I like about the app is that users post immediately, even if it's at an inconvenient time. Many people have poked fun at the unexpected notification and the fact that it can go off at the most inconvenient of times.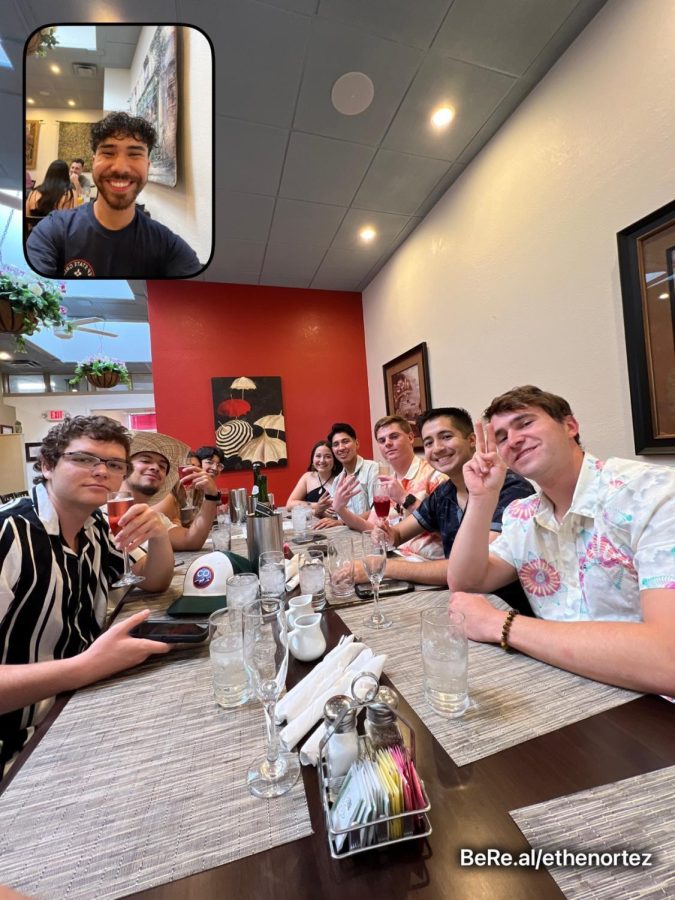 Other properties
An interesting feature of this app is that you have to post your own BeReal to see what your friends have posted for the day. If you don't post a photo, the app will blur everyone else's photos. It's positive fairness to avoid getting discouraged from the post when you see others doing something cooler.
After posting, you can react to your friends' pictures with "Realmojis," which are pictures of yourself mimicking emojis. There's also an instant reaction option, which is a picture you take of yourself after looking at the picture.

Overall, BeReal is a great way to get to know your friends in a real way and get comfortable with the idea that not everything needs to be edited or perfected for social media. You can collect photos over time and view all the photos you took on each day of the month. You can see what your friends are doing in real-time rather than what they choose to share, and it's a great way to get out of your comfort zone and be spontaneous.