Leftloft x Gio Pastori team up for Milan Design Week 2023
Milan Design Week 2023: Following in the footsteps of the award-winning illustrator Emiliano Ponzi, Salone del Mobile entrusted the images of the communication campaign for the 2023 edition to Leftloft, a Milan-based creative studio, and Gio Pastori, a renowned company illustrator and Kollagist, who gave shape and color to the concept of Leftloft. Together they were commissioned to condense the event's identity, themes and protagonists, as well as its evolution into a distinctive and original visual narrative: present and future, innovation and continuity.
The starting point was a journey through time aimed at working out the artistic language of art salon, which, with its visual and linguistic synthesis, has captivated audiences over the years with its iconic aura. This prompted a reflection on design itself: in a world and time like this, design is everywhere – it can be seen, lived, enjoyed, channeled, loved, exploited and recycled. 'We felt the need to organize the design taxonomies,' said David Pasquali, co-founder and creative director of Leftloft. 'A gentle and ironic order that, through an almost didactic encyclopedic approach, sheds new light on the fundamental phonemes of design, using their sound, meaning, form and sequence to define, clarify, express and narrate them.'

First look campaign image for Milan Design Week 2023 | © Leftloft x Gio Pastori, courtesy of Salone del Mobile
Development of a new ABC for design
Paradoxically, to create a contemporary, immediate and universal lexicon, Leftloft (see more here) and Pastori (and here) went back to the beginning: when graphics began to overtake simple advertising, when art prevailed over commercial and drawing became more like design. This gave rise to the idea of ​​a new design ABC with archetypes and icons that describe the protagonists of the design salonaround which the Milanese design system revolves. In particular, a Munari style directory – unexpected, never boring, simple in its originality, composed of absolute forms – linked to the concept of simplification and synthesis and enlivened by the use of light and pure, intense tones.
The resulting Salone del Mobile communications campaign for Milan Design Week 2023 features 26 colorful posters, one for each letter of the alphabet, each accompanied by an object or piece of furniture, headlined "Do you speak design?" . question the observer directly. As the images and captions roll on (A stands for armchair, B stands for bookcase, C stands for chair…), the answer comes loud and clear.
Once the concept was established, it was a matter of "enlivening" the message and adding color to the design alphabet. In this phase, Gio Pastori's insight, sensitivity and talent came into play: the silhouette technique is his trademark. He cuts, separates, sews, juxtaposes and glues collages that are geometric in their imperfection, cheerful and snappy, almost light frescoes, but always astute and intelligent. He was asked to portray universal forms and design archetypes in a new, energetic guise, uniquely dynamic and fresh, like the Salone during the event.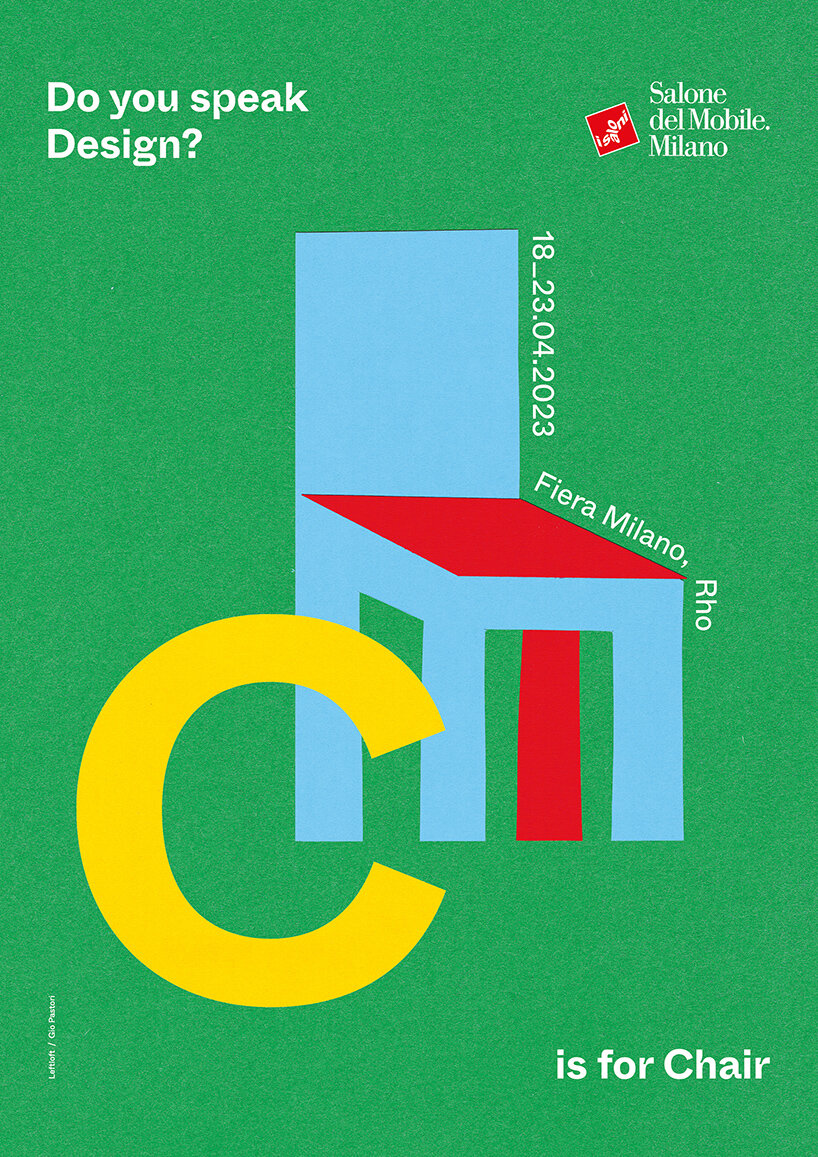 First look campaign image for Milan Design Week 2023 | © Leftloft x Gio Pastori, courtesy of Salone del Mobile
"Illustrating an ABC of objects is a method that invites people in Milan and around the world to relearn how to read them, to dig into their souls unhindered by trends or brands. The seemingly simple wish of the Salone del Mobile via Leftloft was to put the spotlight on the objects as the essence of the Salone. My approach was to develop a vibrant color combination, sometimes unsettling, to delay immediate focus on subjects. Substantial lines and discrete volumes appear in a dreamlike, shifting atmosphere dictated by false perspectives and improbable axonometries. shares Gio Pastori.
The communication campaign for Milan Design Week 2023 will take shape and dimension in daily and magazine press, in web and digital banners, on social networks and on outdoor billboards. The 26 campaign posters will be gradually unveiled, having already been rolled out abroad and due to launch in Italy in a few weeks.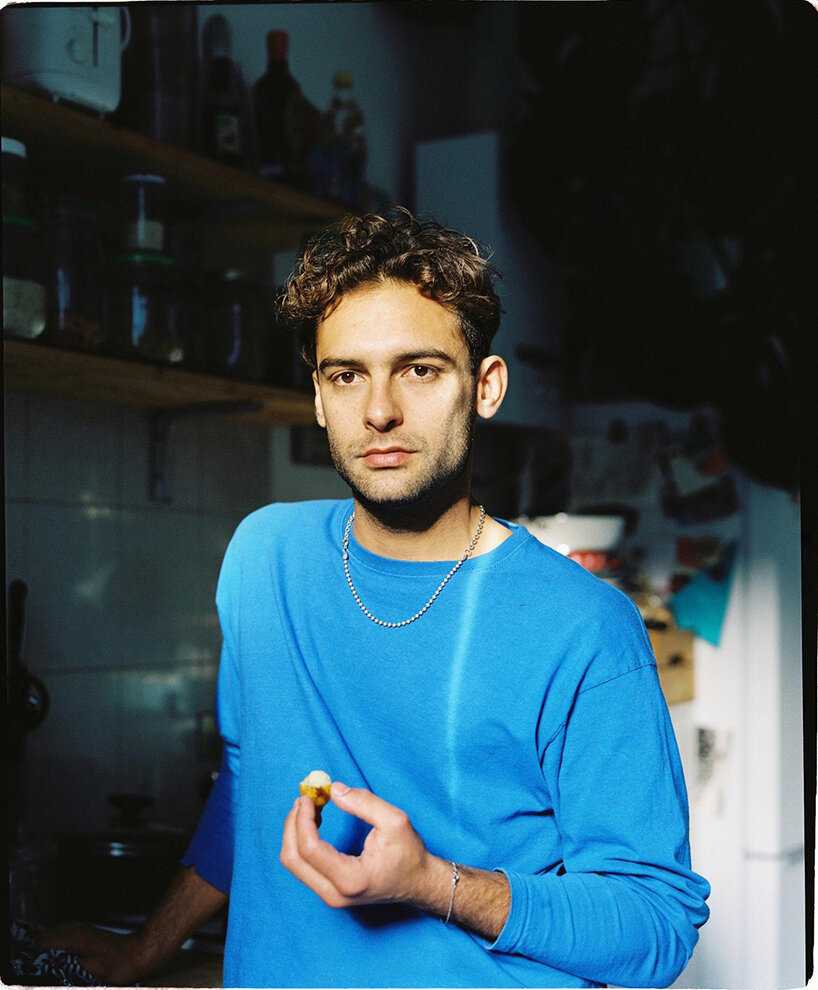 Illustrator and collagist Gio Pastori | Image courtesy of Salone del Mobile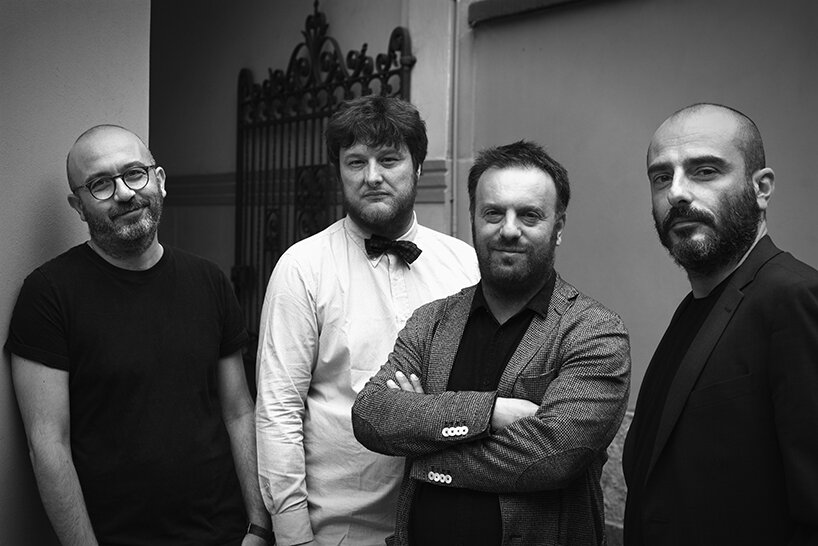 Leftloft Team | Image courtesy of Salone del Mobile
Project info:
Surname: Communication campaign for the Salone del Mobile 2023 | @issaloniofficial
Campaign concept: Left Loft | @leftloft.design
Illustration: Gio Pastori | @giopastori