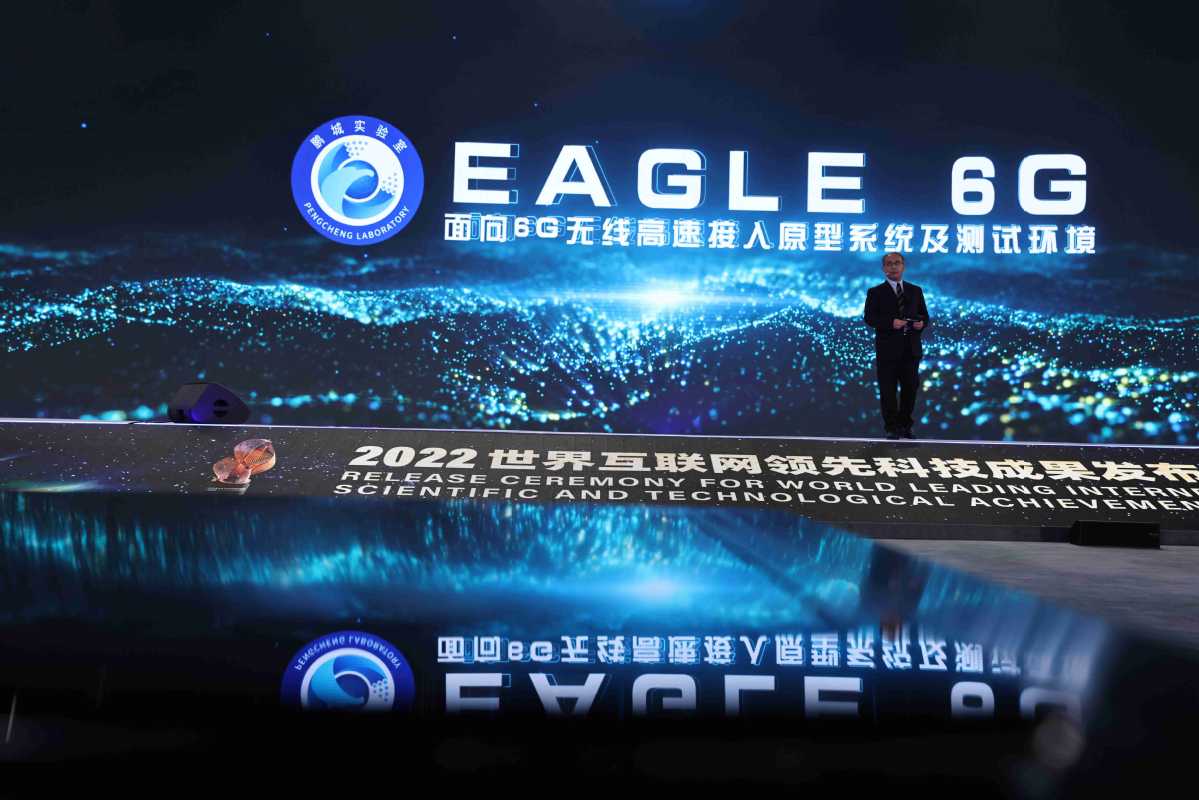 BEIJING — A recent report showed that China had secured the top spot in terms of global patent applications in 2021, far ahead of any other country, underscoring its strong momentum in building an innovation-led country.
China's Intellectual Property Office received 1.59 million of the total 3.4 million patent applications filed worldwide in 2021, according to the World Intellectual Property Indicators report released this week.
According to WIPI, which compiled its latest data based on information from around 150 countries and regions, patents filed in China are similar in size to the total of the next 12 countries ranked second to 13th.
In 2021, high-value patents for inventions in China amounted to 7.5 per 10,000 people, up 1.2 from 2020, according to National Bureau of Statistics data released in August 2022.
In particular, the country's innovations in sectors such as next-generation telecoms, artificial intelligence, quantum computing and clean energy are excelling.
A report released by the National Intellectual Property Administration revealed that China's patent applications in 6G technology accounted for more than 30 percent of the world's patent applications.
Also, China's patent applications in the field of artificial intelligence accounted for about 70 percent of the world's patent applications, according to an indicator released this month by the China Center for Information Industry Development.
Patent filings by Chinese companies in the field of quantum computing — a cutting-edge technology — rose from 137 in September 2020 to 804 in October 2022, according to the Global Quantum Computing Technology Patent Filings Ranking List.
The International Energy Agency released a report in March this year entitled "Tracking Clean Energy Innovation: Focus on China" – which indicates that in a short space of time China has become a key player in patenting energy, particularly in strategic sectors, in in which China is active Inventors account for an increasing share of global activities, including solar photovoltaic, electric vehicles and lighting technologies.
In 2018/2019, Chinese inventors filed about six times as many international patents as in 2008/2009 for batteries and solar PV, and eight times as many for EV technologies, according to the IEA.
In addition, about 80 percent of China's patents for energy-related climate protection technologies are also protected abroad, indicating improved quality.
The WIPI report also showed that China had the fastest growth — 17.6 percent — in patents in force in 2021, overtaking the US to become the leader in net growth of enforceable patents.
As of the end of September this year, China's valid patents surpassed 4 million, more than a third of which are from strategic emerging industries, according to NIPA.
Among them, those owned by the country's private sector increased significantly. China's top 500 private enterprises saw 53.6 percent annual growth in patents in force in 2022, according to data released by the All-China Confederation of Trade and Industry in September.
China also saw significant growth in industrial design. With 805,710 design applications filed in 2021, more than 53 percent of the world total, China now has the world's most valid industrial design registrations.