Polestar, the electric vehicle company that emerged as Volvo's racing arm and is now owned by Geely, unveiled its first crossover SUV on Friday, bringing it into the mainstream of the American auto market. The five-seat Polestar 3 will land first with twin-engine all-wheel drive and an estimated range of 300 miles.
SUVs and crossovers accounted for more than 50 percent of vehicles purchased in the first four months of 2022; Sedans accounted for only 16 percent. With the new Polestar 3, deliveries of which will begin in the fourth quarter of 2023, the company is positioning itself in the industry's hottest segment.
"The launch products Polestar 1 and Polestar 2 have successfully garnered attention and solidified the company as a credible emerging EV automaker, but the segments in which they compete have somewhat limited revenue potential," said Paul Waatti, Industry Analysis Manager at AutoPacific news week. "However, the Polestar 3 is the brand's first real volume opportunity as it is positioned in the crossover SUV space, which has a much broader appeal in the market."
As with the rest of the range, the Polestar 3 will feature sustainable interior materials including eco-friendly MicroTech upholstery, animal welfare-certified leather and fully traceable wool upholstery. The company says it will also re-evaluate these materials when production begins, and again as it "continues to continually find ways to reduce its carbon footprint."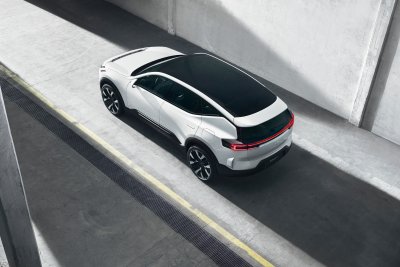 The Polestar 3 features the Android Automotive OS for infotainment, co-developed with Google. A central 14.5-inch touchscreen display is used for features, and over-the-air (OTA) updates are included for continuous software updates.
It produces a total of 489 horsepower (hp) and 620 pound-feet (lb-ft) of torque. With the optional Performance Pack, total power increases to 517 hp and 671 lb-ft. An adjustable single-pedal drivetrain is included, meaning when a driver takes their foot off the accelerator, the car immediately begins to slow down and recover energy. It also features torque vectoring on the rear axle for more stable corner exits and can decouple a motor for more efficiency. The Polestar 3 features adjustable suspension with Dynamic and Comfort modes.
"Our goal was to offer the performance and precision that characterizes all Polestar vehicles, without compromising the comfort of everyday driving," said Joakim Rydholm, Polestar's chief chassis engineer, in a press release. "To do this, we have developed the 'Polestar feeling' for this type of vehicle with new components such as the adaptive air suspension."
For safety and autonomy, Polestar is collaborating with Zenseact, Luminar and Smart Eye on its advanced driver assistance. The 3 has five radar modules, five external cameras and twelve external ultrasonic sensors. It features eye-tracking technology to warn drivers when they stray off the road for too long. It can also completely stop a car in an emergency if it detects a distracted or unresponsive driver.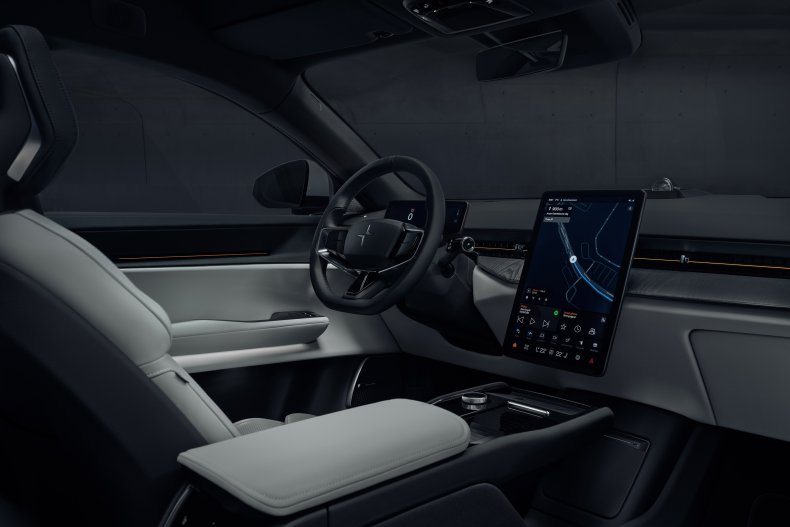 The Polestar 3 will be launched in its most expensive trim with the Plus and Pilot packages. Plus includes a 25-speaker Bowers & Wilkins audio system with 3D surround sound and Dolby Atmos capability, soft-closing doors, power steering column, heated steering wheel and more.
The Pilot Pack adds a head-up display, Park Assist Pilot and the Pilot Assist driver assistance system.
An additional optional pilot pack with LiDAR will be available in Q2 2023. It comes with an additional control unit from NVIDIA, three cameras, four ultrasonic sensors and cleaning for the front and rear cameras. According to Polestar, this helps prepare the car for future autonomous driving.
Despite being in the sweet spot of the market, the first 3 start at $83,900, putting it out of reach for many buyers. It will face competition from similarly priced rivals like the Tesla Model X, Audi e-tron and Jaguar i-Pace.
"It is Polestar's most critical launch to date and all indications are that the Polestar 3 has the right performance, design and technologies to be a serious contender in the premium EV crossover segment," said Waatti.