As part of the iFLYTEK 1024 Developer Festival 2022, TechNode Global hosted the "Multilingual AI in the Era of Mobile Internet Indonesia (Jakarta Station)" on Friday (November 11) in Jakarta.
During the panel discussion on "Multilingual AI Technologies for Mobile Internet", speakers from various companies and start-ups shared their views on the development of speech or multilingual AI technologies in today's mobile Internet era, how the technology affects life impacting people and the challenges that are impeding the progress of multilingual AI adoption, among others.
Panelists for the panel discussion are listed below:
Mr. Lee Zong Lei, Founder, Indofun
Mr. Wan Chi Gang, Senior Product Director, Wook
Mr. Wang Lin, General Manager of Sales Indonesia, Huawei Cloud
Mr. Jeffrey Wang, Country Manager Overseas, iFLYTEK Group
Mr. Andry The, Co-Founder and Chief Information Officer (CIO) KUPU
Mr. Stanley Chong, Director, TechNode Global (Moderator)
Wang Lin, General Manager of Sales Indonesia, Huawei Cloud pointed out that in the age of globalization, multilingual AI technology has helped companies meet the need for localization.
"AI translators can help not only with communication but also with language learning," he said. "We need to talk to local friends. If we have the tools, that can help us and it's absolutely amazing."
At international conferences, AI translation tools can also help people understand the content and communicate better, he noted.
Wan Chi Gang, senior product director of e-commerce company Wook, who hails from China, shared his personal experience learned over two years Bahasa Indonesia when he started in the country. With AI technology, the learning process would have been faster and communicating with locals easier, he said.
Lee Zong Lei, founder of Indonesia-based gaming company Indofun, pointed out that since there are multinational players on a team and players may speak different languages, AI technology can be particularly useful in gaming. This technology also makes it easier for us to communicate when visiting a foreign country and breaks down language barriers.
"Those who work in a mall may speak English. But those from the small shops may not speak English," he said. With just a mobile phone and multilingual AI technology, one can easily shop in a foreign country.
Jeffrey Wang of iFLYTEK Group said that in the future, mobile internet will be more like an intelligent assistant. To achieve this, it must include multi-language recognition, multilingualism, and natural language processing capabilities.
He also said that with many languages ​​spoken in the archipelago, Indonesia will be a potentially big market for iFLYTEK.
Andry The, Chief Information Officer of KUPU also said that the multilingual AI technology can help businesses to localize and communicate more effectively with their target audiences in different and diverse countries like Indonesia.
KUPU is currently using IFLYTEK's technology to develop its services. Founded in 2021 and based in Indonesia, KUPU is a mobile recruitment platform that brings together job providers and job seekers. The platform offers training courses to increase the visibility of employment and ensure that every user has the same opportunities.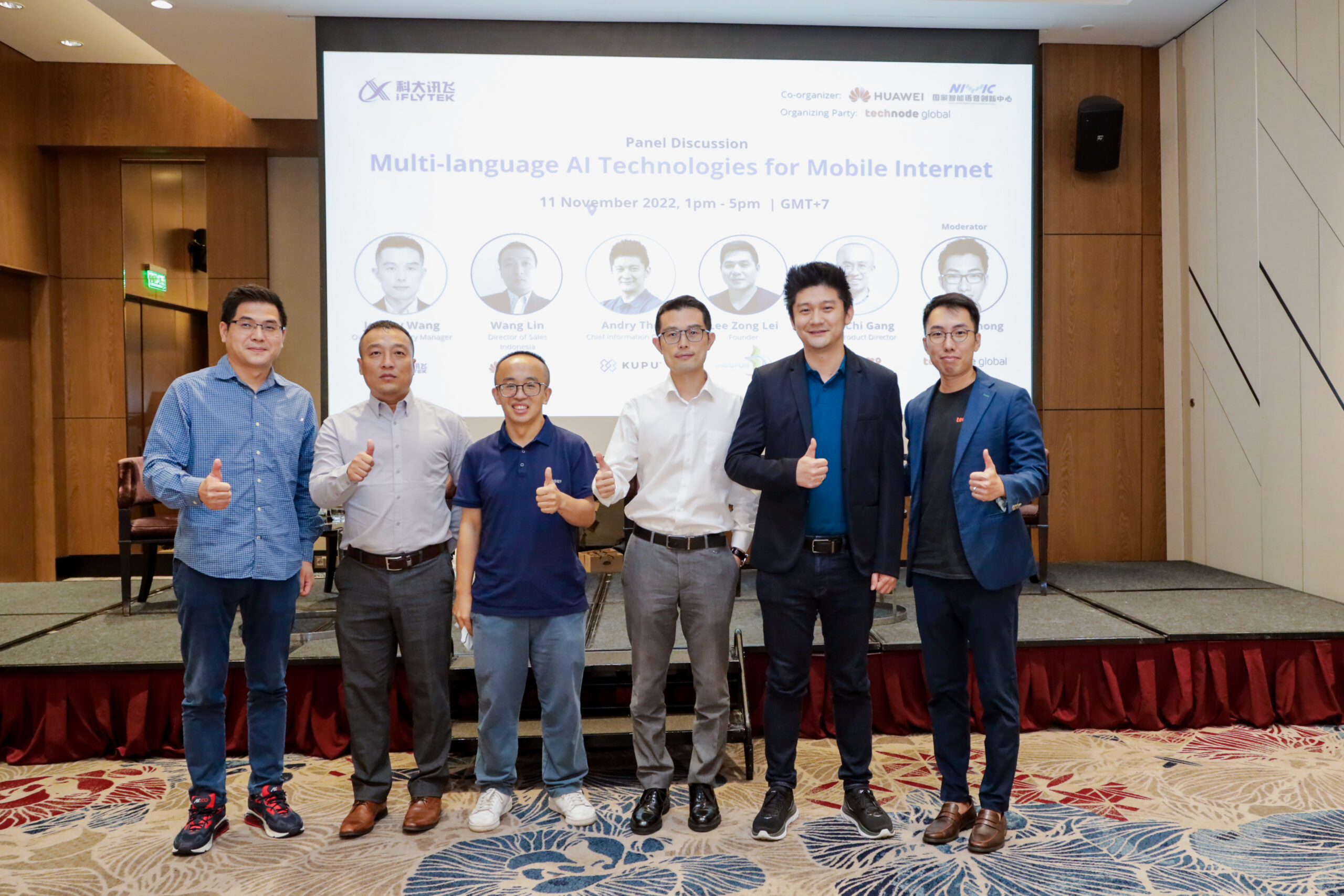 The event in Jakarta is part of the IFLYTEK 1024 Developer Festival 2022 and is also jointly organized by the National Intelligence Voice Innovation Center and Huawei.
Founded in 1999, iFLYTEK is a well-known publicly traded intelligent speech and artificial intelligence company in Asia-Pacific. Since its inception, the company has been dedicated to fundamental technological research in the fields of language and language, natural language understanding, machine learning, machine thinking and adaptive learning, and has maintained the world-leading position in these fields.
As the Official Exclusive Automated Translation Software Provider of the Beijing 2022 Winter Olympic and Paralympic Games, iFLYTEK has helped make the Winter Olympic Games a reality with "Accessible Communication".
[In-person event] Multilingual AI in the Mobile Internet Era Indonesia (Station Jakarta)