Delivered on Microsoft HoloLens 2, this augmented reality mission planning application supports connected multi-user capabilities, allowing users to collaborate and train together in a virtual environment, regardless of their physical location in the real world.
SAN FRANCISCO – November 8, 2022 – (Newswire.com)
ForgeFX Simulations is honored to be a long-standing training simulator development partner of the renowned research institute MRIGlobal in the Midwest. ForgeFX collaborated with MRIGlobal to develop Checkpoint, an augmented reality tabletop mission planning prototype application built for the Microsoft HoloLens 2. This application was recently recognized by the Joint Program Executive Office for Chemical, Biological, Radiological and Nuclear Defense (JPEO-CBRND) with a 2021 SPARK Multidimensional Understanding Award. SPARK awards are given to identify novel approaches to delivering the best Weapons of Mass Destruction (CWMD) solutions and CBRND capabilities to the war fighter in the shortest possible time.
The Joint Program Executive Office for Chemical Biological Radiological and Nuclear Defense provides funding for transformative projects through the SPARK initiative, JPEO-CBRND's ideas incubator. The SPARK Innovation Initiative provides "venture capital" to emerging JPEO program areas before they become fully funded programs. A development team consisting of ForgeFX and MRIGlobal members submitted a proposal for an augmented reality mission planner prototype, which received development funding through SPARK.
Checkpoint is specifically designed for the type of missions that use the Nuclear Biological Chemical Reconnaissance Vehicle (NBCRV), a high-speed armored carrier equipped with a Sensor Suite Unit that detects multiple dangerous contaminants. Other equipment models provided by the application are a Stryker RV, an unmanned ground vehicle (UGV), and an unmanned aerial vehicle (UAV). Mission planning elements such as boundary and movement lines, various personnel formations, equipment and installations are represented by standard military symbols.
Learn more: https://forgefx.com/simulation-projects/augmented-reality-mission-planner/
Contact information:
Greg Meyers
chairman
[email protected]
(415) 788-5725 ext. 700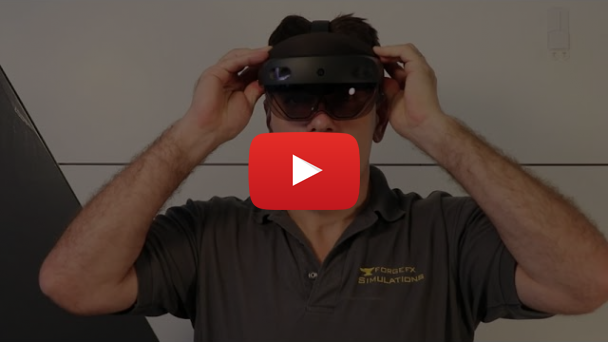 press release service
through
Newswire.com
Original source:
ForgeFX simulations and MRIGlobal deliver augmented reality mission planners