Ithaca College says it is working on a more diverse composition. For this reason, it sent a message to its faculty asking that their staff profiles be updated with racial information.
In a letter to Ithaca College faculty, they were asked to update their personal information so that a "race database" could be established.
Though the college saw some challenges with the number of options available, faculty and staff were asked to "make the entries that most closely reflect your racial and ethnic identity."
The email, which was sent to employees, has sparked a heated debate on social media and throughout the community.
"We wanted to follow up on the recent email from Human Resources asking all of us to update our personal data in the HR Cloud," the statement, titled "HR Newsletter Follow Up," reads. "As you of course know, we strive to become a more diverse and inclusive institution. As part of this process, we want to better understand our current demographic profile so that we can track our progress toward one part of that goal, which is diversifying our faculty."
The letter goes on to note that demographic data is stored in the HR database but is incomplete for many college staff.
"With that in mind, we are writing to ask you to take a few minutes to log into the HR database to ensure your demographic information is complete," the letter continued. "See below for instructions on how to do this. We recognize that some of you may find the range of options related to race and ethnicity to be limiting. Available options are limited due to National Center for Education Statistics requirements; We ask that you make the entries that most closely reflect your racial and ethnic identity."
Many online links quickly linked to Ithaca College's recent announcement about the Antiracism Institution, which is part of an effort to dismantle racist systems.
According to a school announcement, in late September they invited faculty applicants for the 2022-23 academic year. The HR letter came less than a week later.
Here's what Ithaca College said about the Antiracism Institution in that announcement
The long-term vision of the Antiracism Institute is to prepare communities to dismantle racist systems and the culture of white supremacy that are embedded in the policy, pedagogy, and person at Ithaca College.
In this year-long institute, participants meet weekly in the fall semester and weekly or biweekly in the spring with facilitators and other participants in small groups, depending on the time of the semester and the needs of the group. The curriculum is based on the Equity Literacy Abilities and provides opportunities to learn about recognizing, responding to, and resolving racial injustice in the first semester. In the second semester we focus on cultivating and maintaining just practices in our local contexts.
Individuals of all racial identities are invited to attend the Institute. Racist caucus groups are used where possible to facilitate community building and authentic, action-based justice work.
Because Ithaca College is a predominantly white institution, much of the institute's work focuses on uncovering the effects of whiteness centering and working towards decentering these practices. The Antiracism Institute contributes directly to realizing Ithaca Forever's strategic plan to foster collaboration and interdisciplinarity and become a national model for higher education committed to diversity, equity, inclusion and belonging. It supports the values ​​of academic excellence, innovation and equity. And it is strongly aligned with priorities such as developing a community of care and embracing innovation in our teaching, learning and work.
Logistic information:
Who can apply? Ithaca College faculty and student-facing staff. Individuals of all racial identities are invited to participate in the program. This institute is for those who are just beginning this work as well as those who have been doing this work for some time and wish to join a community of practice.
What are the expectations? Participation in weekly small group meetings in fall semester 2022 in racially related groups. In the spring semester, and in the spring semester of 2023, the groups will meet weekly or bi-weekly (depending on the needs of the group), probably in multiracial groups. Each meeting lasts up to 1.5 hours and takes place in person at the Center for Faculty Excellence. Outside of the group meetings there will be reading, reflection or media work.
What is the curriculum? We will focus on developing communities that support each other in learning and action. The curriculum is based on building equality education skills beginning with an acknowledgment of systemic racism and traits of white supremacy in person, politics and pedagogy. We then move on to responding to and correcting for these features in the participants' local contexts. In the second semester, the curriculum focuses on cultivating and sustaining communities.
When are the meetings? We will begin meetings after fall break and there will be two groups based on race. The number of participants per group is limited. The groups are on: Mondays from 2:00 p.m. to 3:30 p.m for faculty and staff who identify as Black and Thursdays from 10:30 a.m. to 12:00 p.m0 for faculty and staff who identify as white.
How can i apply? To apply, please write an expression of interest describing how participating in the Anti-Racism Institute will contribute to your personal and professional development. Interested faculty and staff should apply here to submit an expression of interest, contact information and availability for group meetings. Applications are due Wednesday October 12th. Apply here: https://ithaca.qualtrics.com/jfe/form/SV_8hLGh1BfTNkzwTs (corrected link)
---
---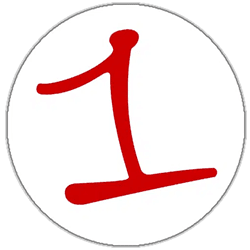 FingerLakes1.com is the region's leading all-digital news publication. The company was founded in 1998 and has been informing residents for more than two decades. Do you have a lead? Send it to [email protected].