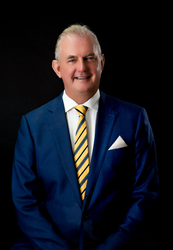 LOS ANGELES (PRWEB)
October 20, 2022
The Haute Lawyer Network, known for its exclusive and luxury lifestyle publication, Haute Living, is privileged to introduce Mr. Keith Berglund as a member and expert in his field. Haute Lawyer offers a prominent collective of leading lawyers.
The invitation-only network includes just two attorneys per market. This partnership allows Haute Lawyer to connect its affluent readers with industry-leading attorneys in their fields.
ABOUT KEITH BERGLUND
Keith Berglund, principal and founder of Berglund Group, has practiced law since 1983. He began his legal career as a clerk for a federal bankruptcy judge in Chicago, who was overseeing one of the largest bankruptcy cases in the world at the time – Energy Cooperative, Inc. For over 40 years, Mr. Berglund has been a devoted advocate and advisor to corporations and high net worth individuals with a focus on complex commercial, entertainment, litigation and debt restructuring matters – with a particular focus in Europe (Mr Berglund spent three years at the Royal Danish Consulate), the Pacific Rim and Latin America.
Mr. Berglund's significant and diversified background in finance, litigation and Wall Street law has enabled Mr. Berglund to represent a wide variety of clients across multiple industries including His Eminence Pope John Paul II, Universal Entertainment, BMG Entertainment and LaFace Records (Trial conducted with what was then the world's leading group "TLC"), Jive Records, Fox Films, eOne Entertainment (Death Row Records), Nordisk Films, Island Records, Sony Entertainment, EMI Publishing, Gloria Estefan, Polygram Filmed Entertainment, Madonna, Nordisk Film – "Babette's Feast – Best Foreign Film", Lone Star Opportunity Fund, Hyatt Corporation, CIT, Bank America Business Credit, GECC, numerous Asian financial institutions, Heller Financial and a number of venture capital funds including Brentwood Venture Capital and many others.
Mr. Berglund was a West Point nominee in 1975 and went on to receive a Bachelor of Science degree (with a concentration in finance) in business administration from Eastern Illinois University in 1979. Mr. Berglund then earned an MBA (majoring in finance/accounting) and his JD with honors (top 5%) from DePaul University in 1983. Mr. Berglund was a Trusted Analyst at The Northern Trust for three years and before joining the law practice Faculty for a Fortune 100 company as a financial analyst. Mr. Berglund also participated in Harvard University's exclusive 2019 Executive MBA program – This Business of Entertainment, Media and Sports. Mr. Berglund was also an outsider, working with the Hon. David Coar, ND Illinois and the Hon. Friedrich j. Hertz, ND Illinois Bankruptcy Judge.
Mr. Berglund is a member and admitted to the bars of California, Illinois and Georgia and is an AV Preeminent by Martindale-Hubbell. In addition, Mr. Berglund has been ranked in the top 5% of attorneys in California by Super Lawyers and has received a number of other awards for excellence in the profession.
Mr. Berglund is an avid philanthropist who has spoken extensively in the areas of debt restructuring (technical restructuring that was named Business Week Stock of the Year), international business, entertainment, challenging business litigation and bankruptcy. He has been an active member of Big Brother programs in Chicago and Atlanta and has served on the boards of the Atlanta Youth Orchestra and the Atlanta Arts Festival. Mr. Berglund has coached boys' basketball and soccer in the Los Angeles community for a number of years. Mr. Berglund also serves on the Advisory Board of the Swedish-American Chamber of Commerce and is a member of the Swedish and Norwegian-American Chambers of Commerce, the Los Angeles World Affairs Council – International Circle, and the Presidential Association for the San Diego Zoo and Wildpark. Mr. Berglund was also Eastern Illinois University's commencement speaker for 2016. Mr. Berglund has served on the board of directors of Alpha Leadership Academy, which provides training and leadership to underprivileged youth in south-central Los Angeles.
Share the article on social media or via email: