Knect, a philanthropic initiative started by a 15-year-old American woman that teaches computer skills to Togolese children, will soon launch in Ghana.
Chloe Clerc's plan to expand the initiative to Ghana is followed by a successful pilot project in neighboring Togo.
Over 100 teenagers in Lome, the capital of Togo, have benefited from the initiative, launched in 2020 at the height of the Covid-19 pandemic.
Ms. Clerc, now 17, is a student at the Lycée Français de New York, USA.
She and her fellow students, volunteer students she recruited in the United States, occasionally meet up with their colleagues in Lome for computer programming lessons.
Knect teaches Togolese teenagers how to develop websites, games and other digital products using computer programming skills.
Knect works with a local NGO in Togo called AfriStack, which provides hands-on training in science, technology, engineering, math and entrepreneurship to underserved communities.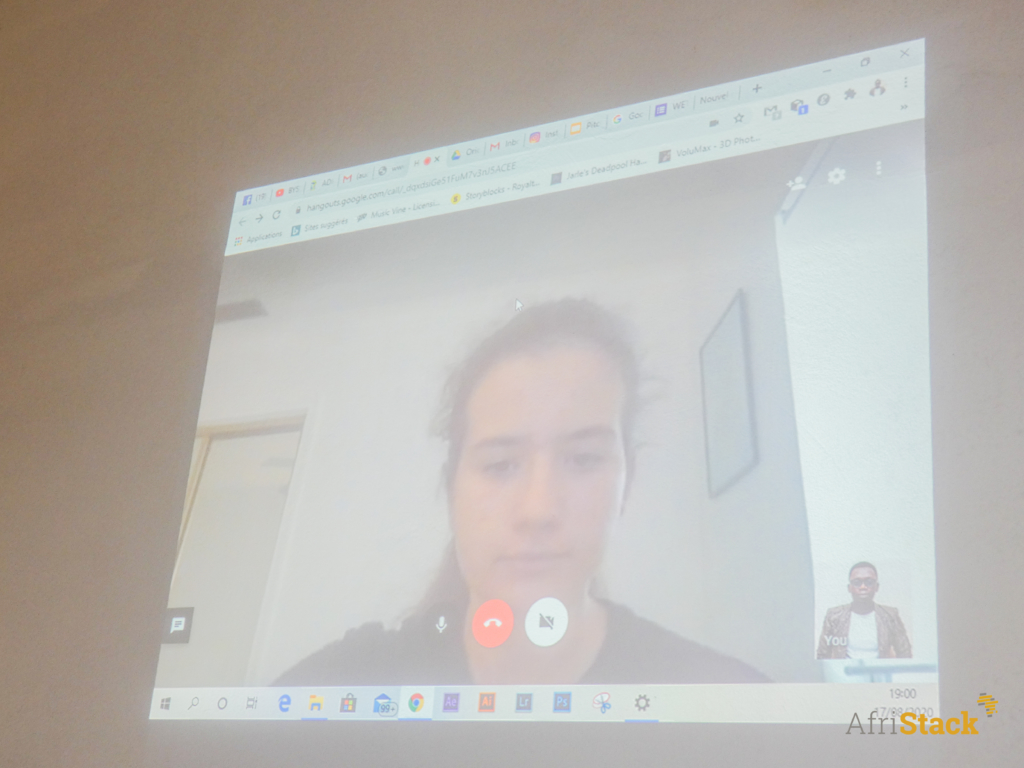 The organization has made their workplace in Lome available, which has some computers and good internet, from where the Togolese teenagers connect virtually with the Knect team.
"Improving education, especially in subjects like programming, can give children early self-confidence and career prospects. I want to be part of that.
"I believe that hope can transform a young person's life, and my goal is to bring as much hope as possible to as many children as possible," Ms. Clerc said in an interview.
After one of the trainings in August 2020, AfriStack tweeted in French; "The online training on HTML, CSS and JAVASCRIPT moderated by Chloé Clerc went well.
Participants who are satisfied with this knowledge are ready to apply it in their projects."
Ms Clerc says the positive impact the programming courses have had on Togolese teenagers continues to inspire her to want to do more.
"After the first online course, one of the young Togolese girls went to the class computer. Confidently she showed her website. This made me realize how important Knect was to me.
"I couldn't believe these students were actually learning something, skills that could one day help them build their future," she said.
Ms. Clerc is also working to recruit more US student volunteers to educate more African teenagers in Ghana and Cameroon. She is also asking for donations of computers and other basic equipment from US companies and individuals that can be used to educate more African teenagers in computer science.
how it all started
The idea of ​​starting Knect came about when Ms. Clerc was learning about programming at school. She was disappointed to learn that the subject was not taught in all schools around the world.
She used the web design skills she learned in school to design a website for Knect, which convinced the Togolese organization to work with her.
Her goal in founding Knect was to enable students from her school to teach programming to children in Africa, and eventually they allowed her to schedule a trial class. Not long after, she found volunteers at her US school to become Knect's first group of tutors.
In this era of increasing digitization, computer skills are required for students to connect with an increasingly digitized world.
"Skills in website design and other programming skills can be applied by students when they want to start and promote a business… Students are taught the basics. Once you know the basics, the rest is just research," she explained.
"The beneficiaries are usually teenage students. It makes them curious and confident and shows them that this is an option for them… This could lead to real job opportunities," she added.
Ms. Clerc remains interested in computers and the difference the computer industry can make in the lives of young people.
She has done internships at some organizations working in the computer industry, including Moonkeys in France.
Moonkeys teaches computer science and entrepreneurship to students in a more fun way.
She also did an internship at AI Learners, a platform that teaches numeracy to children with disabilities.
She looks forward to sharing the experiences she and her colleagues have had with young people in Africa as Knect expands to Ghana and Cameroon.
DISCLAIMER: The views, comments, opinions, contributions and statements of readers and contributors on this platform do not necessarily reflect the views or policies of Multimedia Group Limited.