A man has caused joy online after releasing an app that records a cat's "meows per minute" or "MPM".
Lucas Fischer, who lives in Indonesia, shared the app on Reddit's r/Catswhoyell forum on Nov. 10, where it received more than 2,000 upvotes.
In a video, Fischer shared how the app uses AI to "scientifically measure how annoying our cat Karlsson is."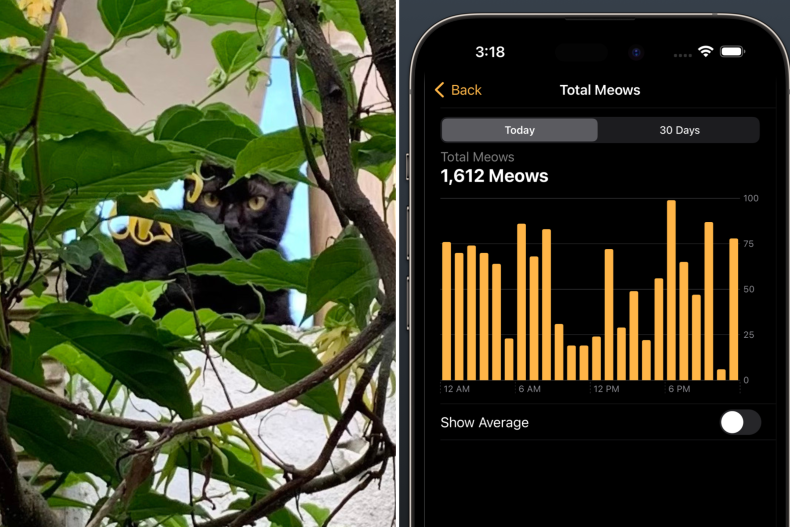 The app uses Apple's Sound Analysis Framework to detect the sounds a cat makes. Sound Analysis can identify over 300 specific sounds including laughter, applause and of course meows.
"I just got into app development for macOS," says Fischer news week. "I was just playing around with all sorts of things and programming tools that Apple makes available to its developers. That same week, Karlsson appeared to be hitting puberty. He started marking his territory in our yard and kept meowing aggressively."
Fischer combined his newfound app development skills with his cat's recent vocal behavior to create Meow – The Cat Sound Tracker.
"Thanks to the app, we know that on some days he meows over 4,000 times a day. Probably to lure one of the cats in the neighborhood," says Fischer.
Developed for both macOS and an iOS app, it's available to download now from the Apple App Store – many Redditors are already testing it on their own feline friends.
"The app uses the built-in microphone of the device it is running on. It doesn't record sound clips, only occurrences of meows, purrs and undefined cat noises in a text format," explains Fischer.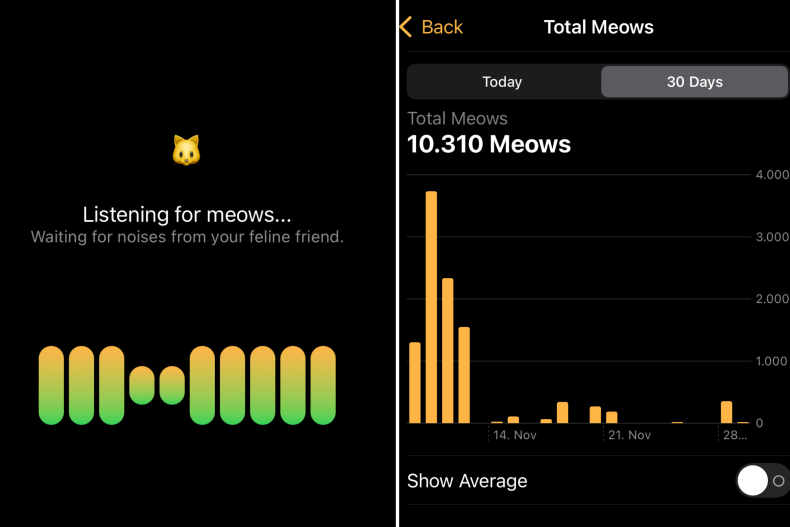 The app currently has 30 downloads from other cat lovers who wanted to test its meow detection feature.
"I've received a few requests from dog owners to build an app for dogs as well," says Fischer. "You want to measure BPM (barks per minute) and other dog sounds. Maybe I'll do that or build it into the existing app. I do not know yet."
"You're going to make a lot of money with this," said one commenter on the Reddit post, while another wrote, "I need this my cat is LOUD."
"The amazing things people can do with AI these days," wrote a third person.
"I had no intention of posting this on Reddit at all," Fischer said. "I shared it on a group chat I'm in and my friend Alex pushed me to post it on Reddit. 'They love cats there,' he said."
Fischer is already working on an update of the app and is happy that people found it interesting.
"I had a lot of fun and learned a lot building it," he said. "A lot of people have said they want to use it, which was a bit unexpected because I built it for myself just for fun.
"The next version will support tracking and recording in the background, so you can leave it running overnight or on a second device if you want to know what's going on at home," he added.