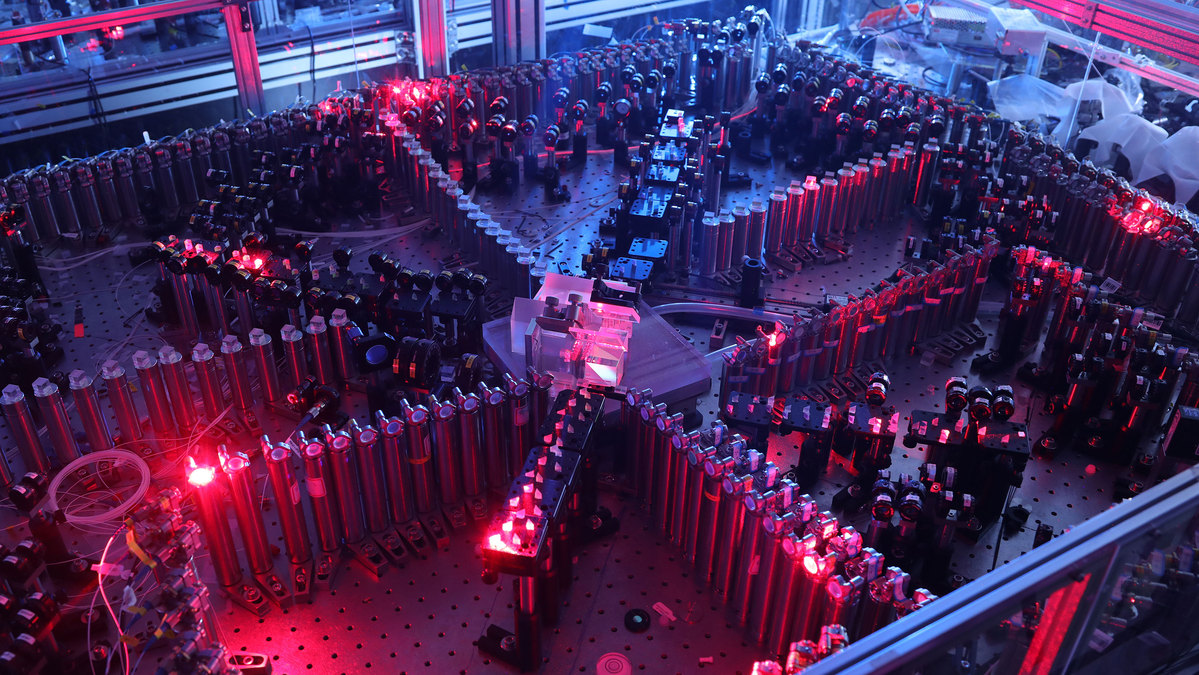 Chinese companies filing for patents related to quantum computing have surged over the past two years in tandem with an industry boom and increased awareness of the field, although experts say the country still has a long way to go to catch up with foreign competitors.
Patent filings by Chinese companies in the field of quantum computing rose from 137 in September 2020 to 804 in October this year, according to the Global Quantum Computing Technology Patent Filing Ranking List (Top 100). The companies on the list are mainly from 18 countries and regions, with the United States accounting for 40 percent, China 15 percent and Japan 11 percent.
The list was published by IncoPat Global Patent Database and intellectual property media platform IPR Daily. The patent applications in quantum computing were publicly available worldwide on October 18th.
He Ruijun of the China Computer Federation said there are two main reasons for the rapid growth of Chinese companies.
"With the impetus and support of governments and society at large, Chinese companies are showing increasing interest in quantum computing research and development," He said.
It is believed that research and development of quantum computing could lead to the creation of ultra-high-performance computers capable of simulating extremely complex models, enabling new discoveries in fields ranging from medicine to materials science, and increasing the accuracy of weather forecasts and Significantly improve financial predictions as well as the efficiency of machine learning and artificial intelligence.
"On the other hand, China is doing better than ever in intellectual property protection, allowing companies to get better returns on R&D investments," he added.
Tencent's quantum computer patents, for example, have gone from just two in 2020 to 93 recently.
With 234 patent applications filed, Origin Quantum, a quantum computing company established in 2017 at the Hefei National High-tech Industry Development Zone in Hefei, Anhui Province, ranks first in China and sixth in the world.
Other Chinese companies listed in the top 100 include tech giants like Baidu, Huawei and Alibaba.
Guo Guoping, professor of quantum computing at the Hefei-based University of Science and Technology of China and chief scientist of Origin Quantum, noted that Origin has replaced Intel in sixth place since the previous list released in 2020.
"But I don't think Origin has really surpassed Intel in quantum computing technology, and we still have a long way to go to catch up with such extraordinary companies as Intel and US tech giant IBM," Guo said.
With 1,323 patent applications filed, IBM took first place on the quantum computing list.
According to the list, US search giant Google came second with 762 patent applications, and Canadian quantum computing company D-Wave third with 501.
A patent applicant may need to refer to related prior patents for a new application, so patent citation is an important indicator in measuring the value of existing patents, according to He of the China Computer Federation.
He noted that 133 of Origin's patents have been cited in new filings worldwide, ranking the company 10th among the 100 companies for patent citations.
Guo, the Hefei professor, expects that although it might take about 20 years to develop a universal quantum computer, quantum computing itself will have the capability to solve specific and practical problems of human life and industrial production in three to five years.