Rocket Lawyer provides legal services and advice to its clients in a variety of ways including company formation, legal forms, access to documents, powers of attorney and accurate legal advice from qualified professionals.
There are many out there that offer services similar to Rocket Lawyer, but few offer free LLC company formation included in the monthly fee like Rocket Lawyer does. In addition, Rocket Lawyer customers can create documents tailored to their business that can be downloaded and shared immediately.
So if you are starting a business, Rocket Lawyer's services can help you get the legal help you need. Also, they have a seven-day free trial where you can test their online legal services to see if they suit your needs.
Read more: Best LLC Services
Rocket Lawyer Benefits
Let's cover some of the key benefits of using Rocket Lawyer's legal services.
Free trial period
One of the main attractions of Rocket Lawyer's platform is that they have a week-long free trial. Not all competitors offer this, which is one reason they stand out in the industry. This allows customers to try out their services themselves to see if they're a good fit given the legal forms, registered agent services, and other services included with the membership.
Refund Policy
Rocket Lawyer also has a 30-day money-back guarantee. So, if customers go through the free trial and are still not satisfied after the first month, they can claim their money back, no questions asked. This is a generous offer that not all online legal services providers will offer, which is why it's such a huge benefit alongside the free trial that Rocket Lawyer has.
Valuable legal services
Most notably, Rocket Lawyer's website gives users access to a wide range of relevant legal services if they run a small business. Whether you need to create custom legal documents for our company, engage a registered agent, or have your legal questions answered by a qualified professional, Rocket Lawyer can provide the appropriate legal assistance for these matters.
User friendly
Many users find that Rocket Lawyer offers user-friendly and intuitive services that are very helpful. Rocket Lawyer's legal documents are easily accessible on the website, so anyone who needs to create or save legal documents can do so on the website. Plus, with a Rocket Lawyer plan, you can easily access attorney services, pay state filing fees, and get legal help when you need it.
Rocket Lawyer LLC Service Formation Packages
Now let's go through the different packages Rocket Lawyer offers, including monthly membership and a la carte services. Here are the Rocket Lawyer prices:
| | | |
| --- | --- | --- |
| | premium member | non-member |
| Create legal document | Free | $39.99 per legal document |
| Document Defense | Free | $9.99 |
| Questions and answers with a lawyer | Free | $49.99 per question |
| 30-minute consultation with a lawyer | Free | $59.99 per consultation |
| Discounts When You Hire a Rocket Lawyer On Call® Attorney* | Up to 40% discount | |
| Incorporating an LLC, corporation and non-profit organization | Free | $99.99 with no government fees |
| Registered Agent Service | 25% discount | $149.99 |
Rocket Lawyer Premium Member
With a Rocket Lawyer Premium Membership, you can access all of the above services for free after paying the monthly Rocket Lawyer fee. Also, you get great discounts on additional services that are not included in the monthly membership. For businesses that need legal services and a full service option versus hiring a local law firm or attorney, Premium Membership is a great option for legal assistance.
Rocket Lawyer non-member
If you do not create a membership with Rocket Lawyer, you can still purchase all of the services on the Rocket Lawyer website a la carte. However, you are not eligible for the discount if you hire a Rocket Lawyer On Call attorney like Premium members. This is a great idea if you only need Rocket Lawyer's registered agent service, incorporation service and nothing else.
Rocket Lawyer quick reference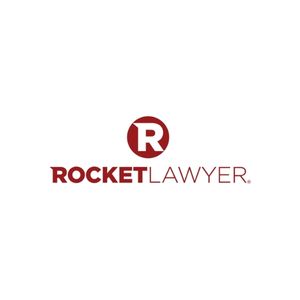 Best Overall
Free trial offer
Downloadable Legal Documents
Free LLC formation with membership
Visit the website
Rocket Lawyer Customer Reviews
Let's take a look at some of the customer reviews at the Better Business Bureau where Rocket Lawyer has an excellent rating. As you will see, many highly recommend Rocket Lawyer, especially given the free trial period.
I loved the site. It was well organized and easy to use. It helped me a lot with the form I needed. As others have said, I wouldn't use it enough to pay for a subscription.

Harold
I think it's a great site, but I wouldn't use it enough to justify the $40/month fee.

Johanna
We only had a minor legal matter and Rocket Lawyer provided all the help we needed. Appreciate the opportunity to use the free trial version.

lanny
Very pleasant when I had to cancel the service within 7 days because I could not use it. I got another option for a reasonable price but was very nice when I couldn't take advantage of the offer. Thank you for the all-round professional service.

Patricia
Rocket Lawyer LLC Service Review
Review by Rocket Lawyer
| | | |
| --- | --- | --- |
| total price and value | | 95% |
| cost value | | 90% |
| Customer service | | 100% |
| Easy to order | | 95% |
| Features included | | 95% |
Let's take one last look at whether or not you should be using Rocket Lawyer.
Is this brand right for you?
Rocket Lawyer offers a very comprehensive service for people with a wide range of legal needs due to its premium membership. For those who only need a one-time service, their a la carte options can be a great resource for certain business owners. All in all, they offer exceptional service, a great customer service team, and a free trial to help potential customers try out the platform risk-free.
cost value
Many clients agree that paying for the premium membership is worthwhile, especially for those who have a need for legal advice or a variety of services included in the monthly fee. However, if you pay for the documents and other matters a la carte from the support team, the costs can add up. Also, you will have to pay government filing fees on top of the fees.
Customer service
Rocket Lawyer has a great customer service team that is even praised by customers on the BBB website. You have a number of ways you can access customer support, including through a chatbot, email, phone, and other methods.
user friendliness
Rocket Lawyer's website is easy to use, especially with their intuitive form builder that allows you to create custom documents. From the website, you can also easily access legal advice from lawyers and go through the whole process of company formation in an efficient manner.
Features included
Especially as a premium member, many great features are included when you pay for Rocket Lawyer. These include document defense, a discount on registered agent services, a Q&A with a lawyer, a consultation and more.
In total
We have found Rocket Lawyer to be very efficient and effective for people who have a range of legal questions, are facing a legal problem or need access to Rocket Lawyer documents for company incorporation, power of attorney and other reasons.
Alternative to Rocket Lawyer
ZenBusiness
ZenBusiness is one of the top alternatives to Rocket Lawyer that helps users to start a business and is known for its cheap plans and great quality of customer service. The service hasn't been around for very long, although it's quickly becoming one of the most used platforms for organizations in need of business incorporation services and other support needs.
A unique feature of their website is that they have an invoicing app and an operating agreement template.
Northwest Registered Agent
If you compare Rocket Lawyer to Northwest, you'll find that both offer great service, especially given the top-notch support provided by qualified professionals in their fields. One of Northwest's great perks is that they promise never to sell your information to third parties, which helps protect your privacy.
Their specialty is being a registered agent, although they offer many other legal services to help new business owners go through the incorporation process and meet filing deadlines.
Conclusion
As you can see, there are many reasons why you would want to work with Rocket Lawyer to take care of your small business legal needs. They have a great team of account managers ready to help you with a variety of legal issues. They offer a free trial that many love so they can try the platform risk-free. Also, the premium membership offers great cost value that you cannot find in other competitors.
However, you will have to pay government fees on top of the fees. So, if you're looking for an intuitive form maker for legal documents or need to send a collection letter for your business, Rocket Lawyer is an excellent choice. However, if you're just looking for a registered agent service, you might want to look elsewhere for a cheaper option.
frequently asked Questions
Can Rocket Lawyer handle a legal issue related to state law? Can you connect me to a real lawyer?
Yes, they have offices in every state to help you get personalized help given where you are.
How well is Rocket Lawyer rated by the Better Business Bureau?
They have a very good rating with the BBB at 4.85/5 stars.