SAPEON, an artificial intelligence (AI) semiconductor company, announced on March 13 that it has proven its AI processing speed and efficiency in the recent global AI semiconductor performance testing (benchmark) competition "MLPerf". SAPEON's first commercialized AI semiconductor chip "X220" recorded processing speeds 2.3 times faster than Nvidia's latest graphics processing unit (GPU) "A2".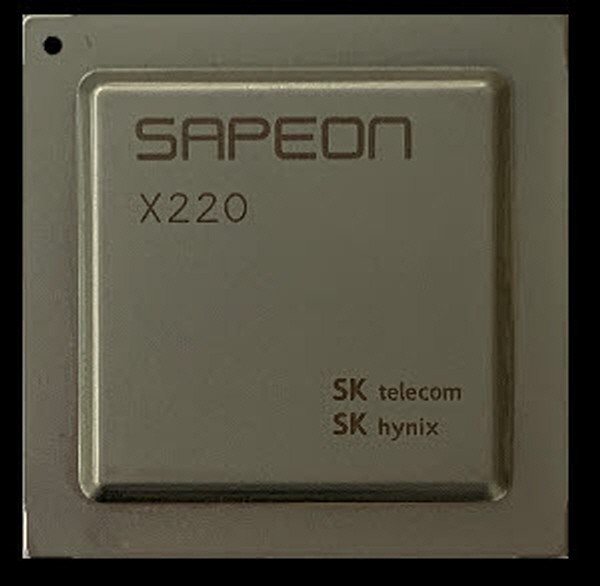 SAPEON was also recognized for its energy efficiency performance. The X220 also showed 2.2 times higher efficiency than A2 in terms of performance per watt consumption.
SAPEON X220 is a product launched in 2020 that uses 28 nano process instead of front-end process for price competitiveness. Its efficiency was not inferior to even the latest competitive products using microprocesses of 7 nm or less.
SAPEON conducted an "Inference: Datacenter" benchmark that measures the performance of high-performance AI services in data centers. It was the first Korean company to publish results in this area.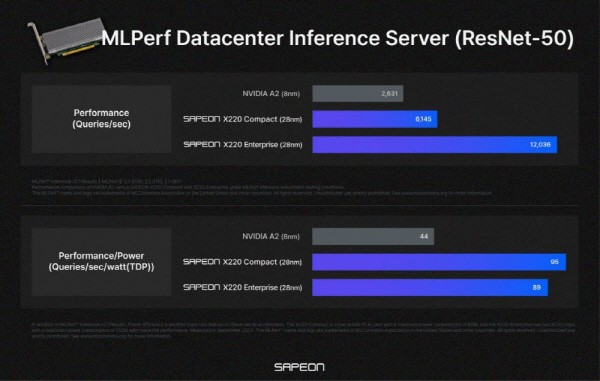 SAPEON also registered an "Available" class for the first time in Korea, which represents the commercialization step in the benchmark. It was possible to verify the product maturity, which includes not only the hardware but also the software. Domestic AI semiconductors have remained in the "preview" or "RDI" class, which represents the research or prototype stage.
SAPEON is a project initiated by SK Telecom to improve the AI ​​infrastructure. It has been used for AI speaker "NUGU", intelligent video security solution "T-View", and AI-based media quality enhancement solution "Supernova", etc.

SAPEON founded an independent company this year. This should challenge the global AI semiconductor market with its accumulated technologies. SAPEON will actively promote external companies based on the results of MLPerf in its commercialization portfolio.
Soo-jung Ryu, CEO of SAPEON, said, "The X220, which has demonstrated its competitiveness through internal commercialization, was recognized for its excellent performance in the benchmark and attracted attention in the global market," adding, "We will become one." Gap with our competitors with the next generation X330 chip with improved performance in the second half of next year."
By staff reporter Yoon-sub Song ([email protected])