Even when Anna Kuleshova was very young, her family suspected that something was wrong with her eyes. She often tilted her head to the side or closed one eye. When one eye looked ahead, the other eye looked in a different direction.
Doctors determined that Anna had strabismus, a condition in which the eyes are misaligned. In their native Ukraine, they tried non-surgical methods, but were unsuccessful. Ultimately, doctors decided that Anna needed surgery to correct the condition.
But before Anna and her family could see a surgeon in Ukraine, the Russian invasion of February 2022 changed everything. For three weeks they were held in an air-raid shelter in Kherson, Ukraine, where the constant barrage of explosions worsened Anna's condition. With friends and relatives in New Orleans, Anna's family began making plans to leave the country.
"Six of us drove from Kherson, Ukraine, to Lviv, Ukraine, in a borrowed car," they recalled. "Kherson to Lviv is about 534 miles and usually takes about 10 hours. This trip took 24 hours of actual travel. On the way, Russian soldiers with tanks aimed their guns at a car on the road from Kherson and literally blew it off the road, killing everyone inside."
Upon arrival in Lviv, Anna and her family were able to travel by bus to Warsaw, Poland, and then by train to Kraków, Poland. The next few days were filled with flights to Spain and Mexico. On April 5 they crossed the border into the United States near El Paso, Texas, then proceeded to New Orleans, arriving on April 7.
Once safely in New Orleans, their top priority was to arrange for Anna to see a doctor for a possible surgery. She was almost six years old, and pediatricians agree that strabismus surgery needs to be done by the age of six or seven to be effective, because at that age the brain and eyes are no longer learning how to interact to be able to communicate. Friends and family networked across New Orleans and eventually found Dr. Natalie Weil, pediatric ophthalmologist at New Orleans Children's Hospital.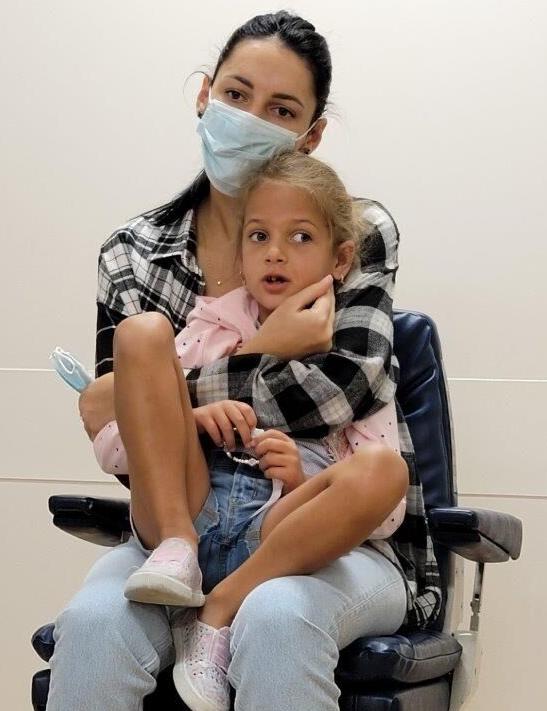 In cooperation with dr. Stephanie Graebert, a pediatrician at Children's Hospital New Orleans, introduced Dr. Because in November a successful operation was performed on Anna. Throughout the process they made Anna and her family feel comfortable, safe and well-informed, even with the need for a translator to help them communicate between English and Ukrainian.
"DR. Weil and Dr. Graebert explain everything to the family well and at the same time speak directly to Anna. This has a very positive effect on the child," says the family. "Both doctors asked us questions and talked to the family. They don't lecture, which has put the family in an environment where they listen better, ask more questions, and feel more informed and cared for."
Almost two weeks after Anna and her mother, Mariia, safely arrived in New Orleans, Anna's father, Valerii, was killed in a Russian attack in Ukraine. Given the difficult circumstances, the kindness and understanding of Children's Hospital New Orleans was especially meaningful.
In addition to nurses and doctors, other hospital staff were also helpful. For example, Anna was in the United States for about six weeks when she first met Dr. Because met and had no insurance. The hospital's Financial Assistance Office stepped in and arranged for the surgery to be performed free of charge.
"We were shocked and everyone here cried with joy," the family said. "Since that decision and before the operation, we have taken out insurance for Anna, but we didn't have any when Children's Hospital decided to treat Anna for free. It was really remarkable."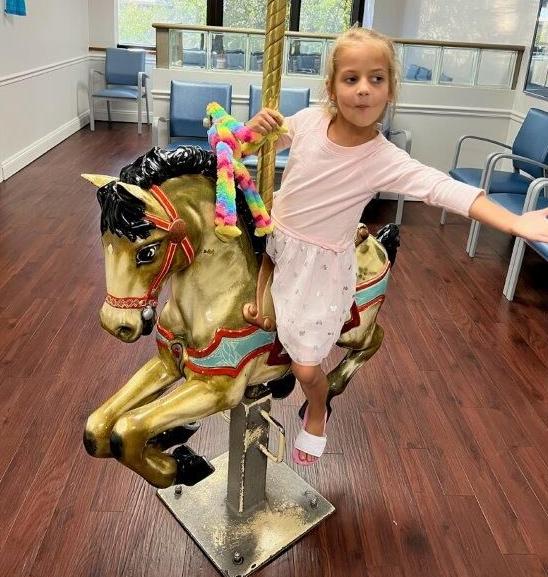 Today, Anna is adjusting well to life in New Orleans. She is a student at the Academy of the Sacred Heart and loves school so much that she even wants to go on weekends. She quickly learns English and makes new friends. Her mother is happy that everything is going so well, although she misses her family and friends back home in Ukraine. But most of all, the family is filled with gratitude for the people who helped her escape safely from the war zone and got Anna the treatment she needed.
"We would definitely recommend Children's Hospital to any family without reservation," they said. "They have some of the best children's specialists. The team is caring and pays attention to the patient and family with a genuine caring manner. The children's hospital takes a holistic approach and treats everyone gently and with respect."