The legendary Oscar Mayer Weinermobile made a few stops in Southern Illinois over the weekend, evoking memories, smiles and some renditions of "Oh, I wish I was and Oscar Mayer Wiener…".
As word of the area's presence of the 27-foot-long hot dog on wheels spread like mustard on a sausage, many families stopped by the Kroger stores in Carbondale on Saturday and Marion on Sunday for a better look and with "Hot Dogger" Beth Lynn
Lynn, known in Sausage circles as "Bologna Beth," will be touring the Midwest in the Weinermobile for a year.
"I get a lot of reactions," she said, while helping kids get a look inside the vehicle and handing out the little whistles that are a trademark of the truck. "Many people come and take photos, others come and sing the song. The Wienermobil has been around for a long time and is a great memory for many people."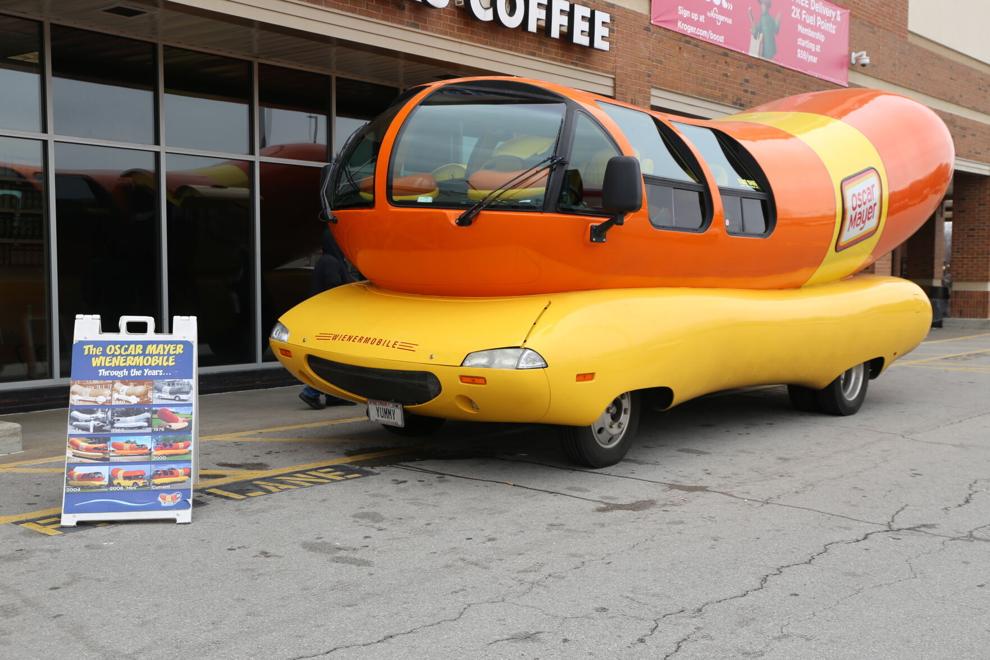 Every year, 12 recent university graduates are selected as "Hotdogger" who travel for a year in one of six Weinermobiles in a package, um, more like a fleet. The two Southern Illinois stops were part of dozens of promotional stops the hotdogger will make throughout the Midwest during her tenure.
"It's almost like you're famous; like people are seeing a unicorn," Lynn said of the vehicle's controls. "I prefer to go to a new city every week because you can see all the reactions."
She received a warm welcome from the Vaughn family of Stonefort, who regularly went grocery shopping. Kristen Vaughn's children – Kora, 8, Hattie, 6, and Kolby, 2 – didn't know the vehicle would be in the store.
"That was a nice surprise," Kristen said.
Kora wanted more than shopping.
"I want to eat it," she said.
Lynn didn't even let the little girl nibble anything, but she did allow Kora and her siblings to take a peek inside the Weinermobile, the interior of which was decorated in spice colors. Of course there were also whistles and Mama vouchers for Oscar Mayer products. Memories were also on the menu.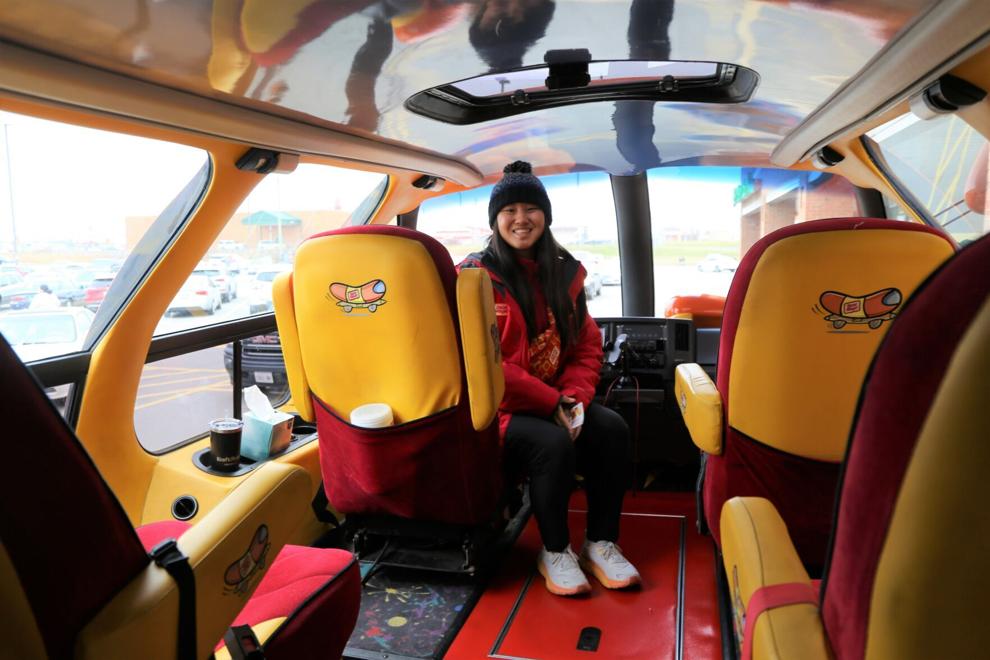 "It's something I hope they'll enjoy," Lynn said, obviously pun intended.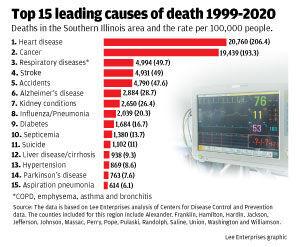 Research shows that Southern Illinoisans die of the same things as the average American, just a little more often, but why?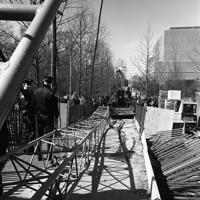 It's been 50 years since one of SIU's most tragic and seemingly forgotten incidents — a construction accident that claimed the life of an 18-year-old freshman.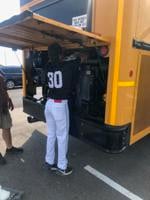 Good thing the Rend Lake College baseball team has several diesel technology and welding students or they would be stranded.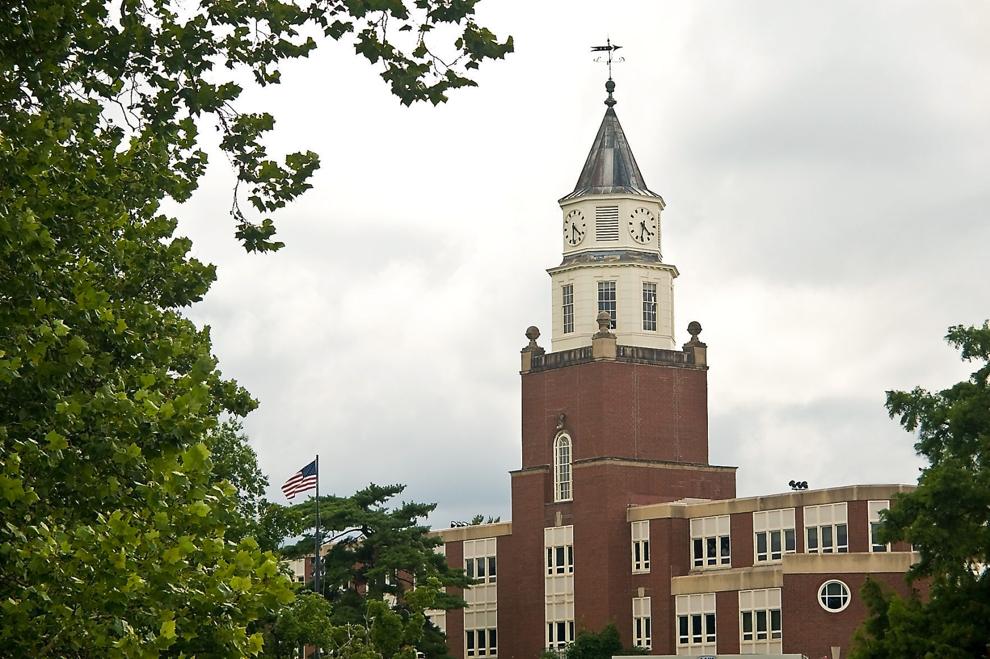 The SIU touts its efforts to recruit locally, but is it successful? Using data from five universities, The Southern wants to find out if it's successful.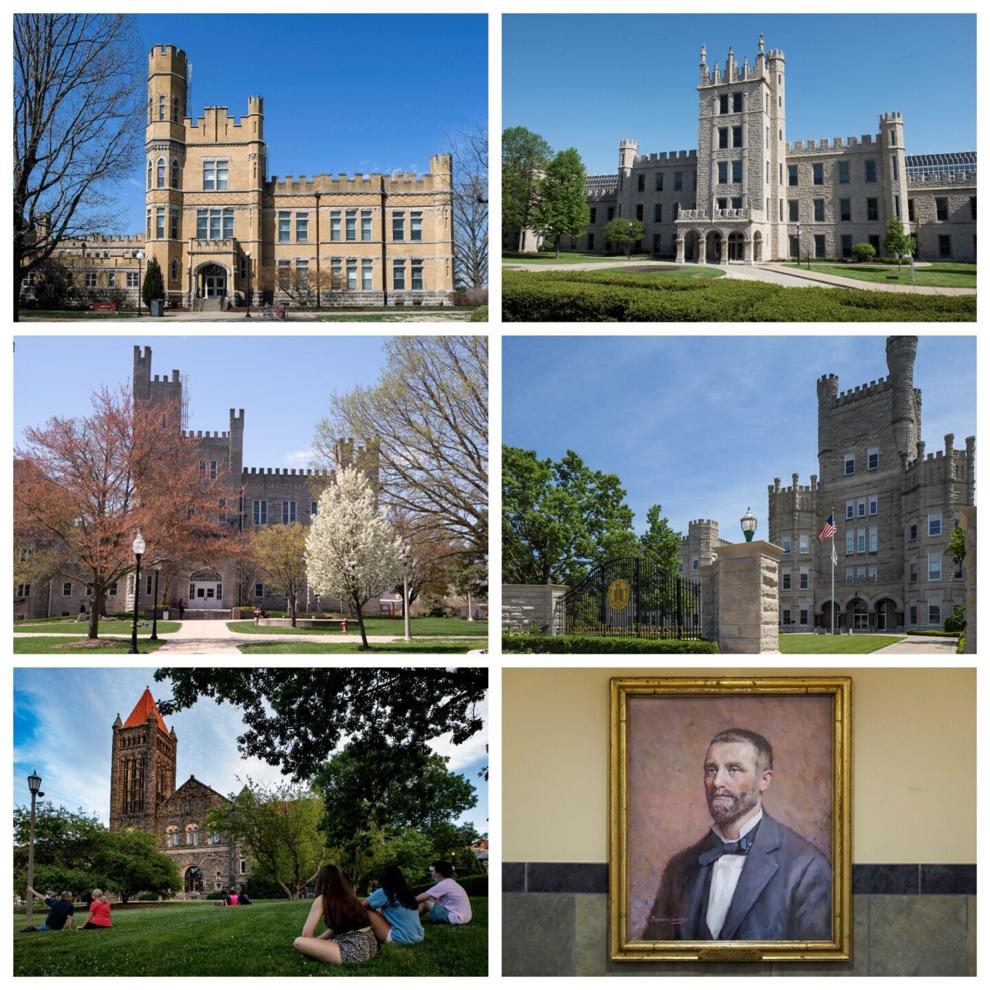 currently alarm marked top story
Five Illinois public universities have buildings that resemble castles—and all can trace their roots to a single Illinois governor.